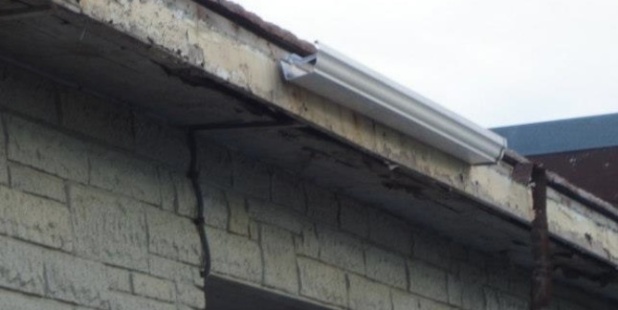 Siren song of police in pursuit
Following the barking mad police story, Doug of Dannemora writes: "Many years ago... [apparently after the removal of sirens from some police cars]... there was a story of a police car trying to rush to an urgent callout. The officer in the front seat had the PA on and was making siren-like noises into the microphone. Apparently it worked."
Getting high on hydrangeas
Bavarian pensioners left perplexed by the theft of hydrangea plants have been told by police that young people are raiding gardens to smoke the flowering plant for its rumoured marijuana-like high. A Nuremberg pensioner said that a number of his hydrangeas had been deflowered. He asked his neighbours and indeed they, too, had found theirs bare. Though side-effects are unclear, the plant releases hydrogen cyanide - a poisonous substance linked to brain and nerve damage, a German pharmaceutical industry magazine said. (Source: The Local)
Taxis light jungle airstrip for emergency take-off
The town of Contamana, in a jungle region of Peru, has an airstrip, but it doesn't operate at night because there are no lights. Last week a woman and her newborn baby, and a teenager with a tropical disease, needed emergency medical help. A plea for help went out over the local radio station and 300 motorcycle taxis responded, lining the airstrip with their headlights on full-beam. (Source: Yahoo.com)
Man braves croc-infested river
A fisherman in Australia has risked his life for what he considered a good cause - two cases of Jack Daniels. He won the booze for jumping on to a log and racing down a flooded, crocodile-infested river in the nude. He rode the makeshift raft down the Daly River in the Northern Territory for about three minutes before clambering back into a boat. "I'd enjoyed a few beers and it seemed a good idea at the time," he said. "We weren't catching any fish - because the river was flowing too fast - so I thought, why not?" (Source: Courier Mail)
Stupid products: A dashboard sticky pad...
Just Strange: Dogs wearing pantyhose...
Quick Clip: Tom commemorate the end of the war the Vietnam government has built an impressive fire-breathing dragon bridge in Da Nang.
Video: A tiny baby bird hatching out of an egg. Show this to your kids!
* Got a Sideswipe? Send your pictures, links and anecdotes to Ana here.