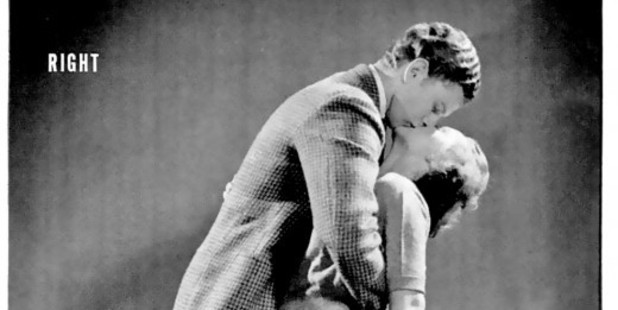 How to pash: This educational picture set from 1942 shows newbies the right and the wrong way to kiss.
Technological advances for the idle: The self making bed is ridiculous to anybody, except maybe a teenage boy...
Badvertising: PETA equates eating fish with the human victims of sexual assault and domestic violence. *sigh*
Trainspotter link: Sorting mushrooms on an industrial scale.
Gambling: Ten bets you will always win...Great pub tricks MY FAVE
Science: An amazing one-in-a-million shot of a bee stinging a man - the stingy bit is left in the hand and the abdominal tissue trails behind the bee...
Picture this: I love this picture series by artist Howard Cho who used celebrity impersonators for his "All Look Same" culture and race photo-manipulation.
Video: Everyone loves a good FAIL compilation; but when it's prancing catwalk models taking a tumble, it's even better...The sound track makes it perfect.