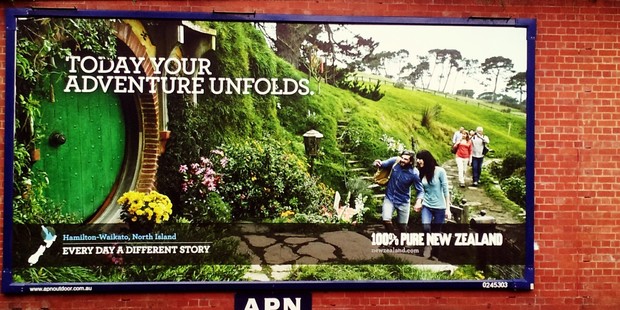 A Glasgow cafe has come under criticism for selling Breaking Bad crystal meth cupcakes. The Riverhill Coffee Bar is selling the cupcakes, with a blue topping that resembles the drug manufactured by Bryan Cranston's character in the hit TV series. The chief executive of Scottish Families Affected by Alcohol and Drugs, said: "The glamorising of drugs is completely distasteful." The cafe said they weren't condoning the use of drugs: "Breaking Bad is such a huge, cult hit and this was simply us jumping on that bandwagon and making something that would appeal to fans." (Source: Glasgow Evening Times)
Water revenue going down the drain
A reader writes: "A business, I pay a set fee to Watercare to remove my stormwater and sewage, even though I use very little water. There has been a burst water pipe outside my work for almost four weeks now, which they have been told about numerous times. It is spewing around 10 litres/minute (conservative estimate).
So, that's 600 litres/hour for around 600 hours. 360,000 litres of water straight down the drain. Wonder what the fee is to remove that?"
High density housing in Ponsonby
Could this be how Len Brown can get the extra one million Aucklanders all into Ponsonby? Teach your children what it means to be ostentatious with this 6sq m miniature Victorian villa playhouse. With a start price of $19K there is sure to be a bidding war.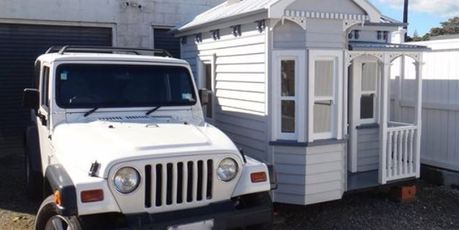 Embarrassing citizenship No 1
A reader writes that Michael from Waiheke Island should be relieved that no Auckland councillors or the Mayor were present at the citizenship ceremony. "I attended a citizenship ceremony a few years ago when these people were present and it was even more embarrassing. Mr Brown was sung Happy Birthday three times during the ceremony, burst into song himself and leapt around the stage with his arms spread out, invoking the audience to join in his hilarity like a demented evangelist. I was sitting next to visitors from various countries and I watched their discomfort turn to embarrassment and then horror."
Embarrassing citizenship No 2
Simon attended the NZ citizenship ceremony in Takapuna last year, which was "a profoundly amateurish, chaotic and embarrassing event". The new citizens didn't have their first names read out, "just a mumbled version of their surnames and a handshake from a few of the 10 'dignitaries' on stage that could be bothered to get out of their seats."
Picture this: A pixelating towel ...
Video: I featured this classic 70s NZ tourism ad years ago, but since the Flight of the Conchords are opening their US shows in the Oddball Comedy & Curiosity Festival soon with it, here it is again...
Politics across the ditch: 1) Looking forward to how the new Australian PM Tony Abbott will get along if this is how he treats journalists...
2) And this anti-coal protester managed to breach security and join the victorious first family , on stage...
Video: Norwegian comedy duo Ylvis capitalise on the Onesie fad with their music video. The Fox. Surreal stuff.
Got a Sideswipe? Send your pictures, links and anecdotes to Ana at ana.samways@nzherald.co.nz