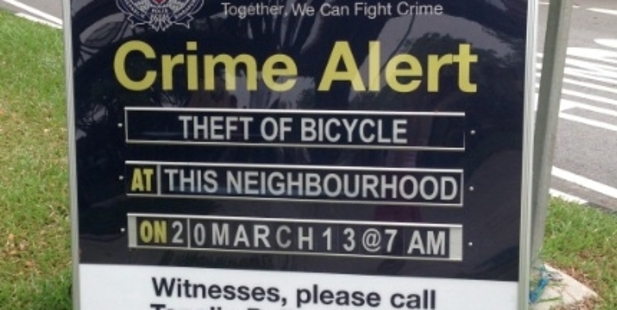 A reader writes: "Your mention of the clipboard in today's paper reminded me of an incident some years ago at a 'passing-out' parade of national service officers at Mons Officer Cadet School in Aldershot, England. As a matter of routine a small box of medical supplies was carried on to the parade and on one occasion the visiting general decided to inspect the contents of this box. It contained only three items: A packet of condoms, a bottle of aspirin and a small bottle of rum. To his eternal credit the general remarked 'I can see you have all come on parade well prepared' and took no further action."
Texas tampon terror
"Can't believe Texas women didn't plan ahead and get their concealed tampon licences before going to the capitol. #personal responsibility," tweeted Minnesota lawyer @lawremipsum after news that those entering the Texas statehouse to hear a reading of a bill introducing abortion restrictions could bring a gun if they had a permit.
However, due to fear of projectiles being thrown at lawmakers, tampons and maxi pads were banned. (Source: BBC.co.uk)
Female secretaries off agenda
The governor of an Indonesian province has ordered his top staff to replace their female secretaries with men following a string of extra-marital affairs. Rusli Habibie, the governor of Gorontalo province on northern Sulawesi island said. "They treat them much better than their own wives. They bring them presents from official trips like perfumes or branded bags while their poor wives get nothing," he said. "For these reasons, I ordered them to replace their female secretaries with male assistants or with old women who are no longer attractive," he added. Last year, the Gorontalo administration demanded 3200 male civil servants transfer their monthly pay to their wives' bank accounts to limit affairs.
Some drivers fail to see the light
"It would be a great relief if everyone was educated on how traffic lights work," says this reader. "I was stuck in a right-turn lane on a busy road where a motorcycle was the first vehicle in the queue. The bike hadn't activated the sensor for the lights and the car behind stopped too far back to trigger it so we sat through phase after phase. In the end I squeezed into the straight-through lane. I pulled up beside the car behind the motorbike and she thought I was abusing her when I gestured she should move forward a few metres. She's probably still sitting there ... "
Picture this: "Between 2004 and 2007, photographer James Mollison attended concerts across Europe and the USA with a mobile photography studio, inviting fans of each music star or band to pose for their portrait outside the gig. He subsequently combined portraits of eight to ten fans for each performer into a single lineup, making a single panoramic image in each case. With a total of over 500 individual portraits, in 62 panoramic images, The Disciples is a fascinating take on contemporary music culture and the tribalism invoked by popular music stars."
Video: Fake reality TV show - a PBS ad making fun of how thin the reality premise is these days...
Update: It's not just Sandra Bullock who has fallen on hard time, Elisebeth Hurley has turned to real estate as well... and Jamie has diversified from food...
Video: Snail facial...
More about it here...
Got a Sideswipe? Send your pictures, links and anecdotes to Ana at ana.samways@nzherald.co.nz