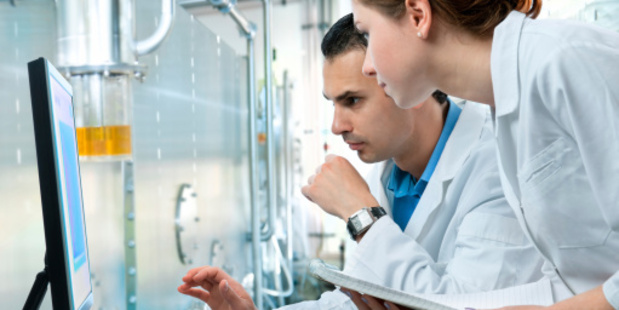 There's a saying in autism circles that a worried mother does better research than the FBI. This may be doubly true of my sister, Rosamund Hill.
She is the mother of an autistic child, but she is also a neurologist, with a research doctorate. Tonight she's part of a group of scientists launching Minds for Minds, a new initiative aiming to unlock the mystery of autism.
Notice I said "unlocking" rather than "curing". Through the Centre for Brain Research, Minds for Minds is building a database of autistic people, then sequencing their DNA, to try to better understand the genetic basis of autism. (Call to action, folks! Please register!)
Our New Zealand group of geneticists could be the ones to make a breakthrough in the global race to solve the autism puzzle - and that would be a major scientific coup for New Zealand.
But for my family, this quest is personal. For us, every day is Autism Awareness Day. Ros and her husband Martin have a profoundly autistic son, my nephew Claude, 10.
Claude doesn't speak but he has taught me something, a lesson I keep having to learn over and over, about how to be less of a special snowflake.
I'd like to say that it's due to the uniquely human bonding experience of caring for him sometimes - more hugging! more learning! - but like many autistic kids Claude is in his own world. He doesn't really like touch. He just wanders off twirling a scarf or sometimes a bra from the washing (he especially likes to twirl), or humming with one hand to his ear and one hand to his mouth, talking into an invisible earpiece like Kevin Costner on the president's security detail.
But even if Claude isn't that interactive - unless he wants some chocolate milk - I can't help but learn from Ros. She matter-of-factly drinks more coffee when Claude has kept her up since 1am and now she has to go to work (like many autistic kids, Claude doesn't sleep much).
She says "It's just stuff" when Claude floods the house, draws with Ruby Woo lipstick all over the inside of her new car, throws her iPhone in the pool, or temporarily seems to have forgotten he is toilet-trained. Of course, Ros' reality of autism is different from those with kids on other parts of the spectrum. People who are high-functioning autists, the now defunct Asperger Syndrome, are aware that being autistic is part of the construct of their identity.
Famous autistic professor Temple Grandin said: "If I could snap my fingers and be non-autistic, I would not. Autism is part of what I am."
I love the acceptance of oddity - "God created autism to offset the abnormal number of boring people on Earth".
But it is sometimes challenging to assimilate these two seemingly contradictory ideas: We want people with autism to be accepted for who they are but at the same time we also want to lift the burden for parents like Ros and Martin.
Despite Rainman and a recent spate of Aspie-lit books such as The Rosie Project, most people on the spectrum are not secret geniuses: 70 per cent of those with autism have below-average intelligence.
But the daily grind of looking after an intellectually impaired autistic child may curiously be easier to bear than the cruelty of other people's ignorance.
Claude is a beautiful, normal-looking child, and sometimes when I'm out with him and I can see people giving disapproving glances at his seeming bad behaviour, I wish he had a T shirt that says: "I'm not a little shit. I'm autistic, so stop staring, you neurotypical douche."
Or even: "I'm autistic - what's your excuse?"
Still, Claude, like many autistic kids, is super-sensitive to sensory input so it's hard to keep a T shirt on; he prefers being naked.
Claude is rarely still. He restlessly paces, even in the middle of the night, usually twirling.
Martha Graham said dance was the hidden language of the soul. Twirling could be Claude's hidden language, just dizzyingly, frustratingly knotty. If only we could unfurl Claude's soul a little more.
If you want to know more about Minds for Minds, register your child or donate to the project - visit www.mindsforminds.org.nz. And next time you see a kid behaving badly, try not to assume. Look for a twirling scarf.