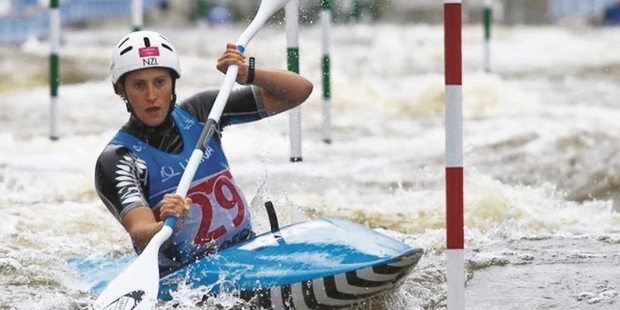 Top New Zealand slalom kayaker Luuka Jones is rejoicing after her best result at a world championship. The 24-year-old finished 16th at the weekend in the women's K1 at the Prague Canoeing Centre in the Czech Republic, capping off a breakthrough season and leaving her confident as she builds towards a possible third Olympic games in Rio de Janeiro.
"At the beginning of the season, I never would've believed I could improve this much in 20 weeks," Jones said. "I really wanted to have a good race and was excited and nervous on the day of the semifinal. It was a shame that a small mistake in the middle section put me back but it is nice to know that I am fast enough and can build on this for next season."
Jones picked up two 2sec time penalties for touching gates in her semifinal run, leaving her agonisingly close to securing an historic spot in the final. Her final adjusted time of 119.43secs was still only 1.81secs outside the top-10.
"Even with only one touch, I would've made the final but I was good in the tricky moves down the bottom and had good rhythm and pace.
It was a super tricky course but I had a good plan on how to approach it and I was really confident with putting it into action."
Jones will return home to train over summer, targeting the New Zealand Open in January as the big domestic event.