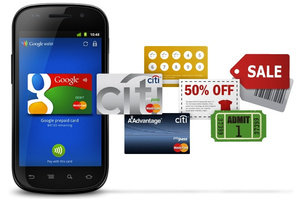 It's only a split second but it feels like a life time.
You don't know where it is and panic sets in. You look around hurriedly, while patting yourself down franticly.
Yes, you've momentarily misplaced your smart phone - aka your third arm.
Smart phones aren't just something you use to ring your mother.
Nowadays they are everything - they are your link to the outside world, your news source, your address book, your shopping list, your photo album, your ability to record something on Sky you've forgotten, your connection to your mates through social networking sites, your link to the retail world, your stereo, your maps, your phone book . . . oh, and you can call your mum with it.
It's great. Isn't it?
The impact technology is having on our lives is the topic of a new survey. It found we are now unable to switch off at the end of the working day as more people are able to take their work home with them thanks to the likes of smart phones.
Nearly two-thirds of respondents to The Great New Zealand Employment Survey said new technology led to spending more time on the job.
I must confess, I'm in that two thirds bracket. My friends and family call me a shocker with my phone.
I don't leave the thing alone and at times, it's obsessive.
So much so, I dreaded going to stay at my old family home in Timaru. Why? Because the cell phone coverage was rubbish. I had to stand on the stairs and hang my hand out the top window to get one bar of reception to check the internet.
I was pleased when my mother made the decision to sell our family farm and move into town.
I'm also not the only one of my friends to go out for dinner, say hi to those around, and then whip the phone out and put it on the table. If it rings or someone texts, I'm all over it. It might be work. It might be important.
But for all the flack I get when I'm constantly "tutuing" with my phone, I wouldn't have it any other way. How did we cope before?