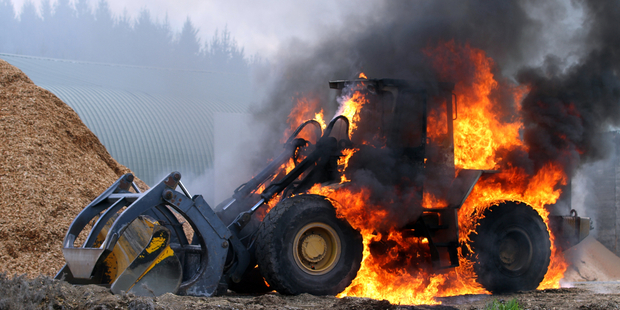 Fire crews attend a front end loader fire at the Waipa Mill near Rotorua. Photo / SNPA / Peter Graney.
A digger at the Waiariki Institute of Technology's Waipa campus caught fire today.
No one was in the digger, said manufacturing and construction head of department John Kelly.
When the Rotorua Daily Post arrived at the scene the digger was engulfed in flames.
Firefighters quickly had the blaze under control as staff and students watched on from about 30m away.
The blaze happened about 3.15pm.