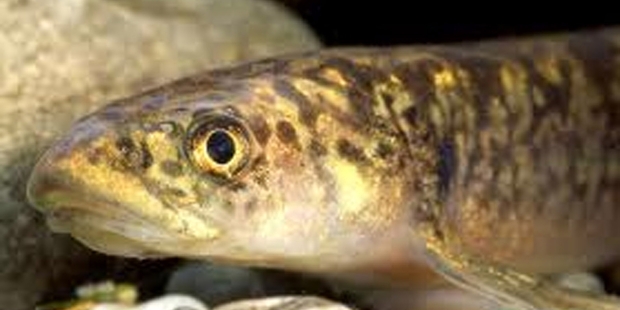 Promising progress has been made in protecting koaro, a native freshwater whitebait species, in Hamurana Springs after a trout barrier was installed last year.
Koaro were once abundant in the Rotorua Te Arawa lakes but numbers have declined because of the introduction of trout, reduced water quality and habitat disruption.
A collaborative effort between Ngati Rangiwewehi, Te Arawa Lakes Trust, Bay of Plenty Regional Council, Fish & Game, Department of Conservation, NIWA and the Hamurana Springs Incorporated Society has lead to a restoration plan to prevent further decline.
Rikihana Hancock from Ngati Rangiwewehi said an initial study undertaken by Te Arawa Lakes Trust in conjunction with NIWA on koaro numbers and locations in the Rotorua lakes district was integral in the project's development.
"A population of koaro was discovered on the Waitarere tributary of Hamurana Springs in the initial study.
"Once this study was completed the Hamurana koaro restoration working party was set up to develop the restoration plan," Mr Hancock said.
"The restoration plan identified Hamurana Springs as an ideal site to install a trout barrier. After the barrier was installed in May 2012, trout were captured and relocated downstream. The trout barrier prevented trout entering part of the stream which provided an area for koaro to breed."
The structure is the first of its kind in the Bay of Plenty and if successful may be used in other locations.
Initial monitoring in July 2012 and February 2013 still showed overall numbers were low. Monitoring in July 2013 showed the numbers of koaro had significantly increased, providing hope the koaro population would continue to breed and grow in size.
"The latest survey results, although positive, should not be viewed as conclusive. However, what can be noted is that the current survey indicates not only has there been an increase in the number of koaro surveyed but also a number of new juveniles have been added to the local population," he said.
The monitoring is done by volunteers annually. All volunteers attended a two-day training session, which included practical monitoring, fish identification and water safety skills.
"This programme could not have achieved these results without the assistance of the many volunteers who gave given up their time to be part of this project. They have all contributed to the success of the koaro programme and the working party wishes to extend a note of thanks and appreciation to everyone who has been involved," Mr Hancock said.