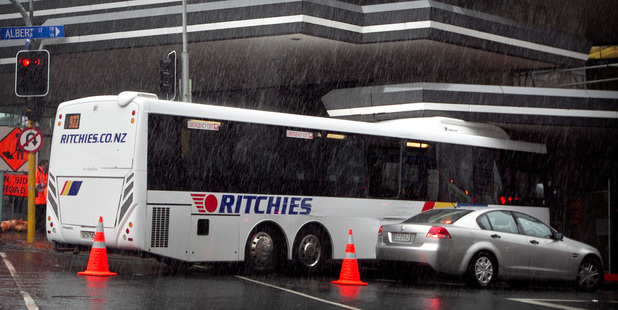 A Ritchies bus crashed into the ASB building on the corner of Albert and Wellesley Streets in Auckland. Photo / Natalie Slade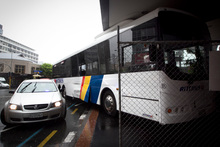 A bus is stuck under the awning of the ASB building corner of Albert Street and Wellesley Street in Auckland's CBD.
Police said two buses collided just before 10.10am.
No one was believed to have been hurt.
A police spokesman said the bus was trying to make a withdrawal.