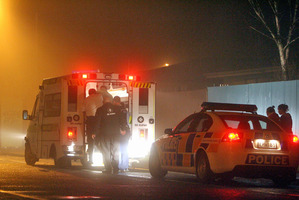 A record low holiday road toll has been welcomed but more efforts are needed to continue to improve road safety, say police.
Six people died on New Zealand roads over the official Christmas/New Year holiday period - the lowest toll since records began more 50 years ago.
The first holiday road fatality came on Christmas Day, when Chinese national Rongmei Wang was killed in a two-car collision in Hamilton. On Boxing Day, Shane Curtis Tosh, 24, died when his Honda left the Dacre-Lorneville road north of Invercargill. Hours later a 58-year old Taumaranui man died when his car careered down a bank.
On December 24, a 22-year-old man was killed at Ngapara, near Oamaru, when he lost control of his car which then slammed into a tree.
An 81-year-old woman died in hospital following a New Year's Eve crash north of Auckland, while early on New Year's Day a 29-year-old man was killed when he was hit by a taxi while walking in Levin.
The holiday road toll was the lowest toll since records for holiday periods began in 1956/57 - the previous lowest was eight in 1959/60, while the highest was 37 in 1972/73.
Last year's holiday road toll was 19.
The holiday period ran from 4pm on Christmas Eve through to 6am today.
"This year's holiday toll shows that drivers have been taking responsibility, and focusing when behind the wheel," Associate Transport Minister Simon Bridges said.
"However, every fatality and serious injury on the road is a tragedy for the families and loved ones of those involved.
"It is important we continue to work hard in 2013 to ensure even fewer suffer the consequences of road death or injury."
Superintendent Carey Griffiths, national manager of road policing, was pleased with the low toll. However, she said six deaths were still too many.
"Well done to all drivers who said no to alcohol, wore their seatbelts, stuck to the speed limits and drove attentively. Their decisions impact all of us and have contributed to this result," Mr Griffiths said. "Of course it's fantastic to see the numbers continuing to trend down but as our staff know, that's still six people whose families must be informed of a terrible tragedy."
Last year's preliminary road of 307 was the second lowest in 60 years. The lowest, 284, was recorded in 2011.
With many people expected to drive home this weekend, Mr Griffiths urged people to take care on the roads.
"We can all make sure our friends and whanau wear their seatbelts. We can ask people driving to slow down," he said. "Sober driving is critical to keeping safe. Don't tolerate your mates drinking and driving, and never get into a car with a driver who's been drinking.
"These are basics, but they save people's lives."
- nzherald.co.nz and APNZ