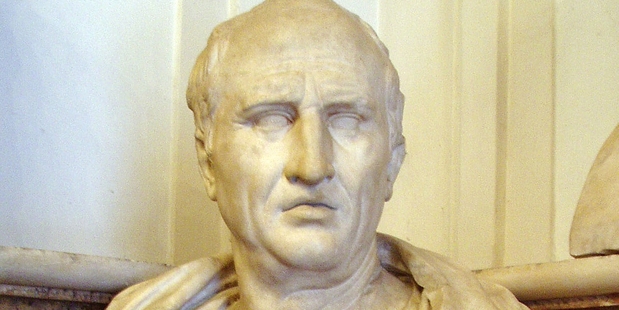 Culture - it's a word that can be filled with meaning or thrown about in a way that means nothing at all.
Too often in the business context it falls victim to the latter.
Roman political pundit Cicero is credited with coining the term: cultura animi - cultivation of the soul.
It reappeared in the Renaissance as a nice way to describe a kind of conscious refinement and improvement of the self.
But its significance has grown and it is now the word we use to define ourselves. In the 20th century it defined us at a national, religious or ethnic level. In this post-modern age we can take our pick of subcultures to further hone our identity - jogger, surfer, rocker, geek.
And now we have the added pleasure of our corporate culture to consider. In the past few decades this nebulous word has helped the business world to recognise that there is social dimension to its corporate structure.
But building a successful business culture, or even deciding what the right culture should be, isn't easy.
Putting the cultural goals of a corporation on paper seems to do nothing but generate new jargon and cliches.
It's all about empowering the team to leverage their strengths and realise best practice, while thinking outside the box - right?
Don't forget about going forward. Or is it really all about a fruit bowl, a beanbag corner and a ping pong table in the lunchroom?
What is clear is that when things go wrong in a business, particularly when the failing is systemic, it is worth looking at the culture of the company.
A bad culture can mean a lazy one, one where low morale is slowing productivity, or it can mean one with poor communication across departments. It can mean one where too much focus on process leads to a failure to innovate or it may be the exact opposite - where too much emphasis on creativity allows fundamental business mistakes to hamper progress.
It seems pretty unscientific but that's probably the way it should be. The thought of unleashing sociologists on an unsuspecting business is unlikely to appeal to many in the corporate world.
Setting the right culture is something fundamental and intuitive, rather like sporting prowess, and it is something we should expect from our top business leaders.
Some of the best corporate cultures exist within businesses which are led by entrepreneurs.
They have the advantage of starting out with a singular vision and a deep personal passion for what they want to achieve. As start-ups they often have the added advantage of an underdog status - an "us against the world" mentality which engenders a strong team environment.
Companies like Apple, when it had Steve Jobs at the helm, come to mind. Here in New Zealand, Rod Drury seems to bring the same sort of leadership to Xero.
It was a shame to see listed beer company Moa stumble so dramatically last week, because Geoff Ross is also the kind of leader who inspires great passion from the teams he has run.
I don't know what the culture is like inside the head office at Moa but it is hard to imagine that Ross wouldn't be a dynamic boss. Moa does seem to have misjudged the culture around the craft beer market, though.
It has projected a blokey, snappy suit-wearing image at a time when the many other craft beer brands on the market play it like bearded, cardigan-wearing hipsters.
It may be a specific distribution problem, as Ross says, at the root of Moa's disappointing sales volumes.
But if Ross and his team have the right internal culture in place, they'll be looking wider and more deeply at the challenges they face to win back public support. It is certainly too early to write off someone with Ross' excellent track record.
Likewise, one would hope that after all the inquiries are done and the dirty pipe has been explained, Fonterra will assess its internal culture.
It would be unfair to say that it has a poor culture. It is too big and too successful day in and day out at moving millions of tonnes of product around the world.
Its employees feel a strong sense of national pride and carry a deep understanding of the value their company generates for New Zealand.
On that level it has a culture that bears comparison with the All Blacks. Unfortunately, that is also the point at which the culture is exposed.
Like the All Blacks, Fonterra is dominant in its field, one of very few New Zealand organisations that consistently claim to be the best and biggest in its field.
That naturally breeds a culture of confidence but it is one that can look like arrogance when things do go wrong.
However strong the culture within the walls of Fonterra's head office may be, when things went wrong the rest ofNew Zealand did not fall in behind in support.
This is a sore point with some Fonterra supporters. It certainly enraged some online commenters who felt that media criticism of Fonterra was somehow disloyal, almost unpatriotic, and played into the hands of international rivals.
The irony is that business media are and will continue to be big supporters of New Zealand dairy.
Fonterra currently has considerably less goodwill out among the New Zealand public - that much was clear from the events of the past month.
Fonterra's traditional focus, on big customers abroad and on farmer shareholders at home, is understandable, but it has not fostered an open culture. Whether that culture needs to change and, if so, by how much, are questions for chief executive Theo Spierings to resolve, but it would be disappointing if they were questions that weren't being asked.