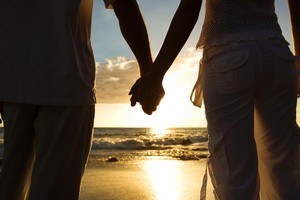 As many of you know, I sometimes write for the romance market. The following essay is a short piece I have just submitted to Mills & Boon. I am yet to hear back from them, so in the meantime I will share it with you.
Pandora's box
Pandora knew that tonight was the night. She had waited so long. For years she had yearned to be a complete woman.
She fell in love with Hayden in the summer of 2007, but was insistent they were married before they made love. Five long years had passed and now the night had finally come.
The guests had long gone, and Hayden sat with her in the fairy-lit gazebo, one of the presents on their wedding list from Bunnings. She was relaxed, the ceremony had been perfect, and there before her sat her perfect husband.
In this light, it was impossible to tell that he wore a toupee and his chiselled features were accentuated by a scar on his left cheek which was caused, bizarrely, while chiselling with a blunt chisel.
At 57, he was 32 years older than her and in a previous life had known the pleasures of the body. Hayden had been married three times and had five children to six women, so it was no wonder his relationship status on Facebook was "complicated". But he was hers now, and she had just given him a status update.
Hayden sat before her casually with his bow tie and waistcoat undone. She was certain he was ready for this moment - the fact that he no longer had any pants on left no doubts, even for someone as innocent as Pandora.
Pandora stared into his eyes and felt nothing but love and pride. Hayden felt her gaze but struggled to reciprocate as Pandora suffered from a form of stigmatism in one of her retinas, giving her an extremely lazy eye.
However, the wedding day was going to change Pandora's life. Six wedding guests had chipped in for a trip to Thailand, while another four had pitched in for laser eye surgery.
But all that could wait, as Pandora was about to give herself to Hayden for the very first time. As far as Pandora knew, Hayden had also foregone the joys of the flesh for more than five years to respect her wishes of remaining a virgin until their wedding night.
Sure, he had been to the odd stag function where he was possibly tempted by seductresses of the night, but Pandora knew Hayden wasn't like other men. If he was, then he was certainly paying for it with cash because nothing was coming up on the joint credit card.
No, Pandora knew that Hayden was prepared to wait for her, and that made her feel special, but also apprehensive. What if her first-time performance wasn't up to that of Hayden's past wives? Realistically, it was unlikely that it could be, as most of them had worked in Hamilton's porn industry.
With his left hand, Hayden started to feel around until he was certain he was in the right spot, and then he began flicking. Nothing happened, as the switch for the fairy lights was just inside the ranch-slider next to the DJ booth. Without taking his eyes off Pandora, he pulled out the mains plug, suddenly killing the lights in the gazebo.
Even with her retina condition, Pandora could make out Hayden's silhouette in the moonlight, and she knew that this was the moment.
Hayden moved forward and gently took her hand in his. Her heart began to pound, she was about to tell him how much she loved him, but before she could, he began licking her all over, like a Nicaraguan tree frog ... and then it was over.
The following morning, as they shared the first breakfast of the rest of their lives together, Pandora couldn't help but wonder whether she should have experimented a little more sexually before committing to marriage.