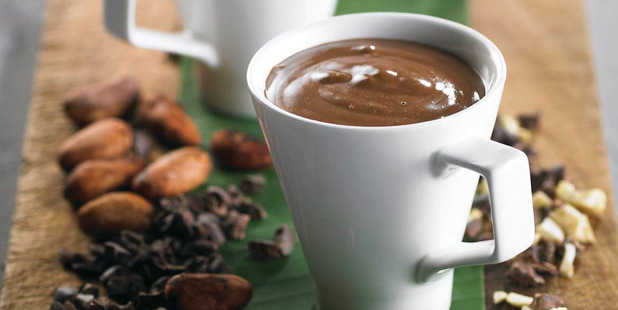 • 1 cup raw cashew nuts, unsalted
• 2 cups filtered water
• Pinch of salt
• 3 tbsp maple syrup
• ¼ cup cacao powder


1. Blend ingredients in a food processor or Vita-mix.
2. Heat over the lowest possible heat on stove until warm. Do not boil.
3. Serve in small espresso glasses as a dessert or as a hot chocolate alternative.