There's more than one way to be tempted by this delicious and versatile fruit.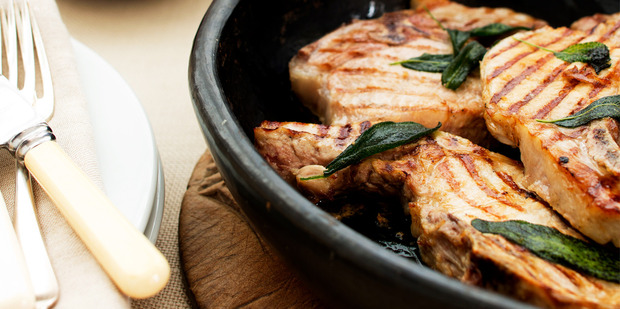 Though apples are available all year round and are a wonderful crispy snack on the run, at this time of the year I can't resist how delicious they are when cooked.
I am a bit of a granny smith girl so love the tart flavour which works perfectly when cooked gently, then wrapped in dough and quickly fried before tossing in caster sugar.
A few years ago I attempted fried doughnuts, imagining it would be a difficult recipe to perfect, but no; once you have made the dough, simply leave it to rest for one hour. Make sure the oil reaches the correct temperature before frying. Have plenty of paper towels at the ready so as soon as the doughnuts are golden and crispy, you can scoop them out with a slotted spoon and let the paper towels soak up most of the oil.
It is a dessert that does take a bit of time but once they are ready to serve, the result is impressively satisfying. When dinner guests are preaching opinions, a tray of hot sugary doughnuts will keep everyone quiet for a moment or two.
When I grew up there was a dish of stewed fruit in the fridge at all times - we spooned it over breakfast, made it into salsa or chutney, or used it for a dessert. Feijoas, tamarillos, persimmons and pears ... you name it, but my favourite has always been warmed stewed apples - perfect with creamed porridge.
Pairing stewed fruit with pork and onions makes for a wonderful autumnal meal. Choose free-range pork chops with a little fat for more flavour. Season well then fry until golden before turning over. Sage leaves cooked in a little butter or olive oil taste delicious - you can cook them and keep for a day or two to use as a garnish.
Steamed puddings can be a glorious dessert - fragrant, soft and full of fruit. They are delicious drizzled with custard. In my recipe the pudding is made with brioche, making it even more decadent. Croissants are just as good but are better when a day or two old so they don't collapse and the resulting cake is a bit firmer. Calvados is an apple brandy but you can substitute a different variety according to your taste.
Chef's tip
If a recipe calls for peeling apples before cooking, brush them lemon juice to prevent browning.