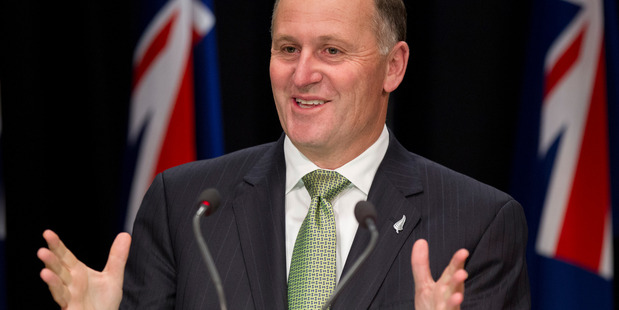 If your New Year's resolution is to target your efforts better, and to be more strategic, this year will be challenging. Planning in election year is always hard, because of the inevitable political promise bidding war between political parties and the difficulty of figuring out who will sit on the treasury benches, depending on the combination of parties that can form a government after we vote in October.
The only sure bet is to have a baby, which seems very appropriate in the Year of the Horse, today being Chinese New Year.
We are all regulated by government, and I have three key tips to give you some certainty.
The first is that the Prime Minister's Statement is the best way to figure out what will definitely happen before the election, and maybe after.
Parliamentary standing orders explain that the Prime Minister's Statement is essentially the government's business plan for legislation/policy this year.
Parliament is likely to rise in August for the election, and the statement prioritises the following legislation - affecting every area of life and the economy - to be "progressed":
• Employment - ensuring more fairness and flexibility in employment law, regulating foreign charter vessels, implementing the independent taskforce on workplace health and safety, improving the effectiveness of the immigration system and cracking down on employers who exploit migrant workers.
• Law and order - strengthening and expanding victims' rights, introducing new types of restraining orders, facilitating child witnesses and rape victims to give court evidence, addressing cyber bullying, public protection orders for very high risk sexual/violent re-offenders, strengthening responses to money laundering, identity theft, human trafficking and corruption, modernising the courts, improving the coronial system, drug testing high risk offenders and those bailed, and overhauling extended supervision orders.
• Commerce - strengthening company registration, regulating loan sharks and changing repossession laws, better regulating the accounting and audit industry, implementing the transtasman cellular roaming review, deterring cartel behaviour and encouraging pro-competitive collaboration.
• Education - boosting international and export education, refocusing the role of industry training organisations and establishing a new professional body for teachers.
• Primary industries - establishing a flexible risk-based food safety system, and improving the animal welfare system.
• Welfare - making spouses and partners as well as beneficiaries accountable for benefit fraud, empowering the Ministry of Social Development to recover debt, creating new child harm prevention orders and more robust screening of those working with children, and better support for current and future veterans.
• Environment - better regulating RMA (property) development contributions, and providing mandatory and independent environmental reporting,
Also important is what is not included in the Prime Minister's Statement to be enacted or progressed.
If your issues or areas have not featured, they are unlikely to progress in such a crowded market place before the elections. There will be fewer than 80 sitting days even if Parliament sat until the end of October, and that won't happen.
So if you like the laws announced for passage or progression, you need to have input to make sure Parliament gets the law right. If you don't like any of the laws announced, you better get lobbying, although stopping the passage of legislation already announced for firm enactment is difficult.
If the Government is returned, laws progressed but not enacted before the House rose may still be progressed as it is customary for non-controversial legislation to be reinstated in the new Parliament. If the government changes, there may be a better chance of stopping it altogether.
My second tip is that parties campaign on promises they intend to implement if they become the government, and they usually keep those promises. So you should talk to them now if there is a law or policy you want, or don't want. If they have announced a campaign promise and you don't like it, it may already be too late. You should keep a watchful eye on the policy detail in National and Labour manifestos, in particular.
Thirdly, which election promises are implemented depends on the government's coalition partners. We have never had a single-party government under MMP. Minor parties generally make it plain what they would insist on in the confidence and supply agreements they would sign to support a government.
You may not be much of a political animal, but in election year, you need to know enough about what the government is up to, and the other parties who may form the next government so you can plan and take action if needed.

• Mai Chen is founding partner of Chen Palmer and an adjunct professor at the University of Auckland Business School.