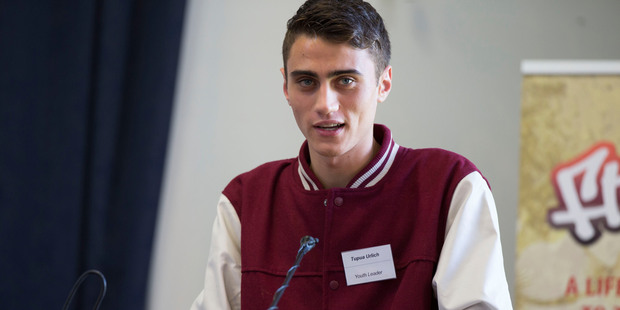 An Auckland teenager who has spent much of his life in state care is warning poor quality caregivers are responsible for filling our jails with criminals.
Former foster child Tupua Hapuku Urlich addressed Social Development Minister
Paula Bennett, politicians and social leaders at a youth hui in South Auckland today.
He said it was vital the Government employed and trained carers who were able to positively influence troubled youngsters in their care.
A 2010 Office of Children's Commissioner study revealed around 1000 of the country's nearly 4000 abused and neglected children were shunted between four and six homes during their time in care. A further 800 children were raised in more than six different homes or facilities.
But Urlich, who had been placed in more than 10 homes and facilities since he was five-years-old including homes where abuse occurred, said many caregivers had little genuine interest in shaping the lives of society's most vulnerable.
A number of his peers had since ended up on the wrong side of the law and he blamed a culture of negligence prevalent in homes and care facilities.
The seventeen-year-old North Shore boy, who is taking the first steps towards a career in medicine, called on the Government to put more time and focus on those in care and understand the full impact they had on the lives of children.
Urlich was also critical of the how children in state care were constantly shifted. The disruption had robbed him of a stable and nurturing environment where he could learn vital social skills and develop academically.
"If you have no stability, no role models, it steers you on a different path in life.''
He said things changed for the better after connecting with a teacher at a school for troubled boys who was a distant relative. The man became a mentor and the teen now regarded him as a father figure.
Urlich was also concerned wards of the state were released from all care by the Government at 17 years of age and recommended this be raised to 18 years.
Bennett told the hui she would explore raising the age to 18 years extending support for children in care and who were still at school or in vocational training.