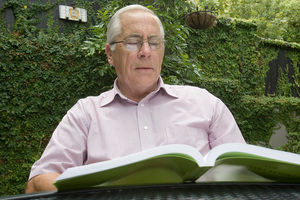 The debate about the Rt Hon Sir Douglas Graham and his knighthood is being mired in misinformation.
There is a relatively recent exactly applicable case where the NZ government stripped a man of his knighthood.
Albert Henry was the first Premier of the Cook Islands from 1965. In 1974 he was made a knight and subsequently stripped of this honour by the New Zealand government (then in charge of honours for the Cooks) after his conviction of a criminal offence.
In the UK last year the former Chief Executive of Royal Bank of Scotland, Fred Goodwin, was stripped of his knighthood he was awarded in 2004 for "services to banking". When that happened he had not been convicted of any criminal offence, he was merely "in disgrace".
What is a matter of greater significance and that has been overlooked is that Sir Douglas Graham was made a member of the Privy Council in 1998.
The Privy Council is a a highly esteemed honour among politicians. The Council theoretically advises the Queen, however it it is more honour than substance. Is it appropriate that Right Honourables convicted of criminal offences be members of the Privy Council?
There is an easy way out for the government -- strip Doug Graham of his "Right Honourable" but allow him to retain his knighthood.
Another of the convicted men, Bill Jefferies, also holds an honour which is much more pertinent. He is an "honourable", as was Doug Graham before he became a "Right Honourable" Jeffries retains the right to be addressed as "the honourable" for life. He was accorded this honour in 1990 as a result of his appointment, as a Cabinet Minister, to the Executive Council. Doug Graham had earlier been accorded the same honour. "Honourables" retain this honorific for life.
The OED defines "honourable" as"implying respect; deserving, bringing or showing honour.".
The third of the convicted men who has an honour is Lawrence Bryant. He holds the high honour of LVO, or Lieutenant of the Victoria Order. This was awarded him by the Queen in 1974 for services to Her Majesty as Assistant Press Secretary.
The LVO is an honour highly ranked in the Order of Precedence. It is above the QSO (Companion of the Queen's Service Order and the OBE (Officer of the Order of the British Empire). The LVO is just below the DSO (Companion of the Distinguished Order), previously the highest award for officers in the armed services and in combat next highest to the Victoria Cross.
Even the lowest form of recognition can be stripped by government order. Following his conviction of indecent assault on a boy, Noel Shakespeare of Trentham, Upper Hutt was stripped of his appointment as a Justice of the Peace in 1993. He had been National Secretary of the Boys' Brigade. He was convicted of an indecent assault on a boy he was giving driving lessons to.
Alister Taylor is the editor of the New Zealand Roll of Honour publication.