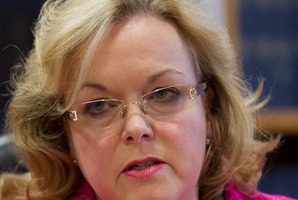 They are this country's least desirable export and occasionally they come back to bite. They are the New Zealanders who commit crimes of violence overseas and are deported as soon as they finish their jail sentences. One instance captured headlines recently when it emerged that Jeremy McLaughlin, the murderer of Christchurch schoolgirl Jade Bayliss, had already killed a child in Western Australia.
Two factors that contributed to this tragedy were immediately apparent. After his deportation, McLaughlin had not been subjected to any release conditions or monitoring in this country because his crime occurred in another jurisdiction. Secondly, although the New Zealand police were aware of his crime, had been unable to tell Jade's mother about it even though she had approached them with concerns about McLaughlin's behaviour.
This situation is clearly untenable, and further lives will be lost if it is not addressed.
The Government's focus is on removing the constraints on what the police can disclose about a person's criminal history. The Justice Minister, Judith Collins, is considering two options - a public register of criminals deported from Australia, or authorisation for individuals under threat to have, on request, access to a person's criminal history in Australia.
Either course will rely on greater transtasman information sharing. Arranging this has proved problematic in the past because each Australian state has its own jurisdiction, privacy laws and police force. Under Collins' proposals, information held by Australian authorities and used for border control would be given to the New Zealand police, including criminal convictions. If there was a serious and imminent risk of reoffending, Public Protections Orders, which are included in a bill awaiting its first reading in Parliament, would be used to lock up an offender, even though no crime had been committed in this country.
Not on Collins' radar, however, is any move to include parole-style monitoring of deported criminals. That is unfortunate.
A decade ago, it was uppermost in the mind of the then Justice Minister, Phil Goff, when Craig Andrew McConnell, a double-killer described by an Australian police officer as "the greatest argument for the death penalty there ever was", was deported. As with McLaughlin, there was no legal mandate to impose police checks or parole conditions when he arrived here because he had completed his sentence in another country.
Goff's view was that deported criminals should face the same parole conditions that would apply if they committed their offences in New Zealand.
That appeals as the best response in terms of safeguarding the community. It would mean close monitoring and if, for example, someone had received a life sentence in Australia, he could be recalled to prison here if there was a threat he could reoffend. Unfortunately, Goff's proposal came to nothing.
Collins has chosen what is almost certainly a less effective path. A public register or authorised access would put the onus on members of the public to recognise and act on a threat, rather than throw monitoring responsibility to the police. When someone is released from prison in this country, it is up to the police to do that job. The minister should explain why it should be different for criminals deported from Australia, and why they should not face the restrictions that would have applied if they committed their offences here. Any other Government response increases the risk of more tragic cases like that of Jade Bayliss.