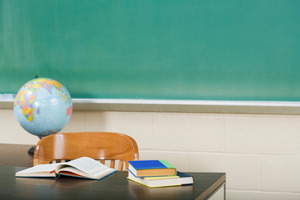 At face value, National Standards in literacy and numeracy in our primary schools seem a fine idea. Why shouldn't primary teachers and students be subject to a system of National Standards and assessment so underperforming students, teachers and schools can be identified?
The latest results from schools have been published in the media. It is worth considering the implications of extending this concept of National Standards to other professional groups. This would allow consumers to make informed decisions in the use of all these services.
A set of national guidelines would need to be established for each of these professional groups so everyone is clear about the required standards of performance. Each law firm, medical and dental practice and accounting firm would compile customer feedback statistics. They would then send this information to the relevant government department which would then publish it in the media.
This information would allow potential customers to make informed decisions about which firm to use.
Unfortunately there is a fundamental problem. The government is relying on those being evaluated to provide unbiased factual information about the quality of the services they provide. The reality is that when jobs, pay and careers are on the line the information is unlikely to be unbiased.
The introduction of National Standards in primary schools is almost an unintended compliment to primary teachers and principals. It suggests that teachers and principals will strive to provide accurate and unbiased information about their performances even when career prospects and employment may be on the line.
The National Standards system also assumes that each teacher and school has the ability to develop tests and marking standards that are identical to other schools throughout New Zealand.
The problem of consistency of standards in assessment and marking between schools and teachers has plagued NCEA in secondary schools throughout is short history. The government seems to believe that primary teachers are better equipped than their secondary colleagues in overcoming this consistency issue.
I doubt such selfless appraisal practices would be trusted to lawyers. But maybe this is selling primary teachers short. The vast majority of primary teachers I have met have been truly selfless, dedicated people who want the best for their students.
So if National Standards do actually produce valid data for comparisons between students, teachers and schools, the likely result is that lower socio economic schools are shown to perform below their affluent counterparts. Big deal, tell us something we don't know. The question is, what is this government going to do about it?