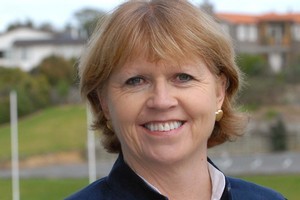 Coromandel MP Sandra Goudie has announced she will retire from politics at this year's General Election.
Ms Goudie has been the National MP for the electorate since 2002, when she won the seat from the Green Party's Jeanette Fitzsimons.
"After nine fantastic years serving the people of the Coromandel, it's time to park up the Falcon," she said, in reference to her purple Ford V8 often seen around the electorate.
Ms Goudie said her greatest contribution to the electorate has been her "open-door policy" for constituents.
"People's political preferences have never stopped me helping them," she said.
Ms Goudie counted the construction of the Whangamata Marina and the Kopu Bridge as highlights in her almost nine years in Parliament.
"On a personal level, I was proud to win the Coromandel seat back for National. I now hold the tenth highest electorate majority in New Zealand following the 2008 election, of which I am also very proud, and acknowledge all those who helped me achieve that."
- NZHERALD STAFF