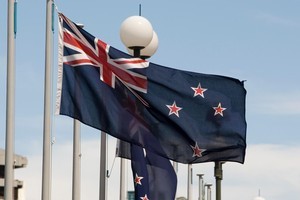 This is one of the cables about New Zealand held by Wikileaks.
April 11, 2007
SUBJECT: NEW ZEALAND ON IRAQ COMPACT SIGNING
Classified by DCM David J. Keegan, for reasons 1.4 (b) and (d).
1. (SBU) As requested reftel, Embassy conveyed information about the
May Iraq Compact signing to New Zealand Ministry of Foreign Affairs
and Trade (MFAT) Officials Darryl Dunn, Director of the Middle East
and Africa Division, and Carl Worker, Director of the Americas
Division.
2. (C) Dunn told Pol-Econ Couns that he was grateful for the
information, as the GNZ has not yet focused on the signing. He
observed that the GNZ has not provided Iraq with much direct
assistance since 61 NZ Defence Force engineers did reconstruction
work there for twelve months in 2003-4. That being said, New Zealand
has an interest in seeing a stable and peaceful Iraq, said Dunn. He
said that he would ensure that GNZ Ministers would review our request
for high-level NZ representation at the Cairo meeting, and promised
to tell Pol-Econ Couns the results.
But Dunn cautioned that
Ministerial attendance could be difficult, as Parliament will still
be out of session in early May and Ministers already have made
extensive travel commitments over the leave period.
McCormick