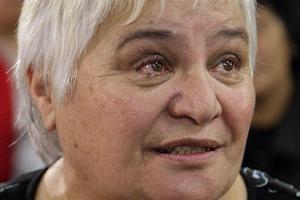 Maori Party co-leader Tariana Turia is set to reverse her decision to retire at the next election and instead stay on to advance her political agenda.
Mrs Turia confirmed yesterday that she was "seriously reconsidering" her decision and discussing it with her family.
She announced her retirement at the last election, saying she would step down at the end of this term.
She was subsequently given a ministerial role as part of the Maori Party's support agreement with National.
Mrs Turia would not speak publicly yesterday, but confirmed the change of heart through a spokeswoman.
The Herald understands Mrs Turia's goal is to see her whanau ora policy embedded.
Whanau ora would bring together funding from various Government departments - health, education, justice, housing, social welfare - and funnel it directly to families in need of state assistance, rather than separately through different bureaucracies.
Mrs Turia is raising her 8-year-old grandchild, so the pressure of working in Parliament is a consideration.
If she stays on, it will resolve the Maori Party's leadership dilemma, with no clear successor in its ranks.