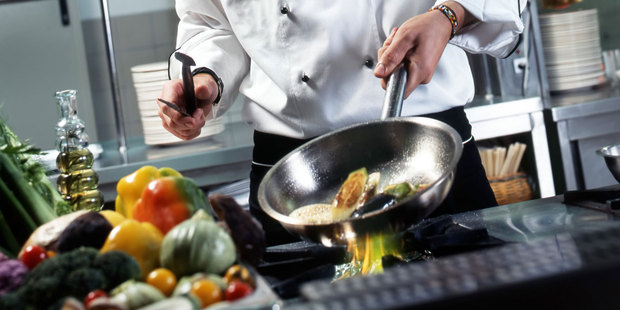 "An expert is someone who has succeeded in making decisions and judgements simpler through knowing what to pay attention to and what to ignore." Edward de Bono
For a contemporary Western philosopher, de Bono's definition of expertise here couldn't be more pertinent to financial trading than if he'd spent his entire career in the markets. His statement "knowing what to pay attention to and knowing what to ignore" is fundamental to the art of decisively making very clear decisions around placing trades and having the confidence to stick to them. Yet, so many traders unknowingly waste time and attention sweating over decisions and details that really don't matter much if at all: what chart pattern to trade, what indicators to use, what time of the day is best for trading, which broker to use, what market to trade, etc.
These new, inexperienced or just outright underperforming traders do not have a clear and decisive strategy like the expert traders do. In not knowing what to pay attention to and what to ignore, the inexperienced trader ends up making decisions with no plan and virtually no chance of consistency.
Trading can be broken down into three basic scenarios:
1. You are a buyer
2. You are a seller
3. You are staying out of the market.
To be a successful trader you need to be decisive first, then have the confidence to stick with your decision. To be decisive we must remove the overwhelming clutter from the markets and trade consistently based on just a few carefully chosen elements. If you have no clear plan then you will almost certainly falter in your decision making process and start questioning your decision.
This is exactly when emotion takes over and things usually fall apart at this stage. Many negative outcomes can arise from emotional trading such as moving stop losses, buying or selling with no plan, chasing market moves, excessive risk taking and perhaps the biggest killer of trading accounts world wide - revenge trading.
You may be thinking to yourself "well hang on, I do make decisions to buy and sell and I do stick to them but I still don't make money". I understand this and have been in that position myself, most traders have. So what can you do? You need a trading strategy, akin to a business plan where we have a structured approach, execute that approach decisively over and over again and then all things going the way we expect, we make a profit more often than not.
A good analogy is a very popular TV show dominating prime time slots, MasterChef. In this show the participants are put through all sorts of performance tests in different situations. One such test is when they are thrown into the pantry with no idea what to cook and have to come up with something to impress the judges in 90 minutes. It's all emotion, struggle and sheer confusion right there in front of you.
These guys are under serious pressure but they've usually got years of cooking experience and a real passion for it. Even then, they still struggle to create a new recipe on the spot.
In trading, an experienced trader will be able to see certain things in the market like trends, indicators and chart patterns that will support decision-making, enabling them to fare better than a complete beginner.
For a new trader all the different indicators, analysis techniques, expert opinions, correlations, chart patterns, candle sticks, stocks, FX, commodities, gold and silver are plain overwhelming. Often people just swipe a bunch of ingredients from the shelf and 'have a go' yet with no experience this is not likely to result in a winning MasterChef outcome. Nor is it a winning approach to trading.
Remember that in the markets it's your money, your pressure and your decision and this carries a high level of personal responsibility. The buck stops with you and you alone. You need to know what you are doing, have confidence in your approach and make a decision based on your own trading rules that you stick with and apply consistently. This is the only way for long term growth, consistency and ultimately success as a trader.
Like a cook can experiment with ingredients to create their own recipes, you too can experiment and create your own trading strategies so long as you have a very solid risk management plan to limit losses through the learning and experimentation stages. The key message here is that you need first the understanding of the ingredients, then the experience in using them and then a clear and consistent approach to combine them time and time again for the same result - a recipe.
When you think of trading strategy, think of it as a set of rules just like a recipe - most of us can relate to this. Then when you find a combination of ingredients that works in the markets, keep on executing that same recipe/trading strategy over and over again. Minor refinements will improve this further over time but major changes are unlikely to help. And when you find a strategy that works, forget all the other clutter around the markets and execute decisively according to your rules. Now get cooking!
Nick McDonald is a New Zealander teaching everyday people how to trade the worlds markets via his company Trade With Precision.