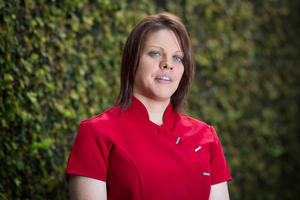 The number of people who unwittingly launder money for international scammers has doubled in the past three months, and the police are dealing with new reports every day about versions of the "money mule" scam.
One version of the fraud involves fake job adverts placed on websites such as Trade Me and Seek.
Some scammers have been prosecuted or deported as a result, but most are based overseas and cannot be tracked once money leaves the country.
Auckland police have dealt with almost 40 cases of the scam in the past month.
Charlotte Picton, 26, fell victim after applying for a managerial position advertised on Trade Me.
The Auckland woman, originally from Britain, looked up the overseas company, Low Trades, and checked its professional-looking website.
Ms Picton soon received an email from "Albert Halemann", who said he was the human resources manager, advising her to apply for another "operations specialist" role.
A salary of $800 a week would be paid for the home-based role, plus a daily bonus. The employment contract contained a calculated bluff.
"If I wanted to, I could go to the Wellington office to sign the contract," Ms Picton said. "But obviously I'm in Auckland, and I'm not going to travel all that way."
As instructed, she opened an ANZ bank account. On her first day of work this month, she was asked to go downtown and wait near the bank.
"Halemann" then called to say around $7100 was in her account, and she should withdraw it in cash, keep $350 as her bonus, and wire the rest via Western Union to a person in Ukraine, which she did.
Shortly after, $8080 more was deposited. She took out her bonus and sent the balance to Ukraine.
But a third attempt triggered ANZ's fraud detection, and the branch manager explained she was unwittingly laundering money which had been stolen in a phishing scam.
Ms Picton said she wanted to speak out to warn others: "Look into things 100 per cent ... It was a kick in the teeth, but it was a lesson well learned."
Detective Senior Sergeant Aaron Pascoe, of the Auckland central police financial crime unit, said there had been at least a doubling of the number of reports of similar scams.
Police worked with Trade Me and others to identify fraudulent adverts, but fraudsters constantly changed their approach, Mr Pascoe said.
"The key message is don't use a money remittance agent to send money to someone you don't know ... it is almost certainly a scam."
Trade Me executive Jon Duffy said it had recently tweaked its prevention tools and most job scams did not get onto the website.
In the past financial year, Trade Me blocked about 70,000 suspicious listings, and was aware of nine scam victims.
An ANZ spokesman said the bank was in discussions with Ms Picton. Each fraud case was investigated, and if the customer was a genuine victim, he or she would not be held liable for money lost.
• Bank account holders are duped into revealing their security details in email "phishing" scams.
• Others are then unwittingly "employed" via an internet advert and instructed to open a new bank account.
• Money is transferred into the account - money that has been stolen in the related "phishing" scams. This happens quickly, as the same bank is used at both ends, helping avoid fraud detection.
• Scammers then instruct victim to send most of the money overseas via Western Union.
• "Mule" scams are typically romance, employment and charity or "sob-story based".
Read more:
• Learn how to outsmart the scams
• Net scammers dupe Kiwis out of $4.4 million
• Very simple scams luring in victims
• Scam targets Bay of Plenty home seller
• Fraudster hijacks Kiwi's name