Cyber gangs more ingenious, with one victim handing over $1.1m.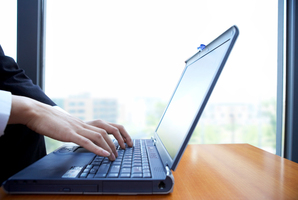 New Zealanders lost more than $4.4 million to internet scams in the last year as cyber criminals became better organised, more resourceful and turned to blackmail.
More than 10 victims lost $100,000 or more; one person was duped into handing over $1.1 million to a scammer.
NetSafe is warning people to be suspicious of any unexpected emails promising large sums.
In the past year, the largest losses recorded were to inheritance and government grant-type scams where the victim was persuaded to part with money before they could receive their windfall.
More than $1.5 million was handed over in these schemes.
The scam which held the previous top spot, romance ploys, fell to No2 in this year's annual review of cyber incidents, with almost $1.3 million lost.
NetSafe's chief executive, Martin Cocker, said internet users should be suspicious of any unexpected emails and not send money by wire transfer unless they knew the other party personally.
"Once sent, it's impossible to track or recover your funds."
A new scam reported for the first time this year put a technological spin on blackmail.
Scam victims took part in naked video chat sessions only to find their activities had been recorded. The other party threatened to upload the film to YouTube or social networking sites unless money was paid.
NetSafe received reports of up to $600 being sent to blackmailers believed to be as far afield as the Philippines and Morocco.
"It's a very difficult situation to find yourself in - we've had users afraid of friends and family seeing the videos, or losing their jobs," Mr Cocker said.
"Once an initial sum has been sent through, the requests for more money keep coming."
The largest number of reports came under the online trading category, More than 350 people reported they lost money buying goods online.
"Individuals can easily create a profile on a local Facebook group, list items for sale and give a buyer their bank details," Mr Cocker said.
"We've had many people report losing money when the cheap iPhone or clothes they've sent payment for has failed to arrive and the seller has disappeared, blocked them from the page or ignored all messages."
The cyber safety organisation said some online shoppers suffered when buying goods from e-commerce companies which had taken money and not delivered. They included sites operating with a ".co.nz" domain name but were run from overseas.
The figures were compiled for the third annual review of NetSafe's Online Reporting Button website, run in conjunction with Government departments.
Report a scam at