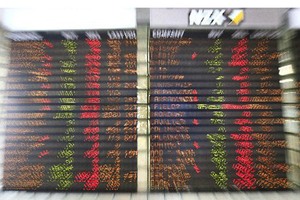 Heartland New Zealand is warning shareholders they may be targeted by yet another 'low-ball' offer.
In a notice to the NZX this morning, the bank said it had received notice that Australia's Washington Securities intends to make unsolicited offers to buy shares from certain HNZ shareholders for 55c per share tomorrow.
This is 32c less than HNZ's share price at the close of the market yesterday.
Adelaide-based Washington Securities is directed and owned by John Armour and has been behind a string of low-ball offers to New Zealand shareholders, including one to Dorchester Pacific investors yesterday.
Before Washington Securites, John Armour was a director of a company called Stock & Share which also lobbed low-ball offers at Kiwi investors.
Companies like this target 'mum and dad' shareholders, because they are not likely to keep track of how much the shares are trading for and may be looking for quick, easy cash.
While low-ball offers aren't illegal, new laws came into effect last year hoping to contain the practice.
The regulations changed how unsolicited offers to investors could be made and included stricter disclosure requirements and imposed minimum offer and cancellation periods.