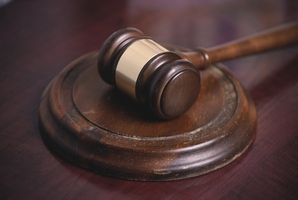 The trial of an Auckland woman accused of fleecing investors of about $15 million is due to begin today.
Jacqui Bradley, who ran a financial advisory business with her now-dead husband, faces 75 Crimes Act charges in a case brought by the Serious Fraud Office. The pair's company, B'On Financial Services Ltd, collapsed in 2009.
The SFO alleges the Bradleys operated a Ponzi-type scheme and took investors' money to repay earlier investors and to fund their lifestyle.
Although the SFO believed this involved tens of millions of dollars from more than 80 people, the charges relate to $15 million from 28 investors.
Bradley yesterday pleaded not guilty in the Auckland District Court to the charges, including 58 of theft by person in a special relationship.
Jury selection began but after problems getting the 12 people required for the five-week trial, Judge Chris Field ordered potential jurors to return today. The Crown is expected to begin its opening arguments after jury selection this morning.
Mike Bradley was to face charges with his wife but he died last year, weeks before the trial was originally due to start.
The Companies Office began investigating the Bradleys in 2009 after four firms jointly run by the pair went into receivership.
Although receivers sold the couple's Remuera home for more than $4 million in 2010, investors have been told they are unlikely to recover much.
Some see the Bradleys as pioneers who helped to create the financial advice industry.