These reforms are a Trojan Horse for unacceptably tilting further the already development-friendly balance.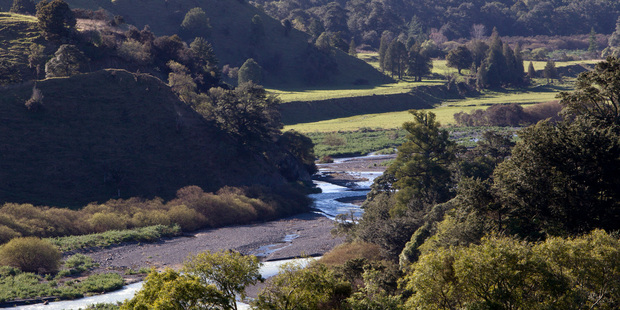 The editorial in Monday's Herald "PM right to put environmental bias of the RMA to a vote" complained the country's economic interests were being held hostage - via the Resource Management Act - to the interests of the environment.
It relied on three misconceptions. First, that it is a question of which is more important, the environment or the economy. Second, that the RMA gives priority to the maintenance of the environment. And third, that economic development is not allowed unless it does no environmental harm.
Addressing those questions in turn: the RMA sets in place environmental bottom lines on which New Zealand's economy and brand are built - tourism, dairy, agriculture, horticulture, film, perceptions of us as clean and green - not to mention people's quality of life. Second, environmental quality is in steady, in some parts rapid, decline - for example, water quality and biodiversity. Third, very few projects are stopped by the RMA.
Take the planned Ruataniwha irrigation dam, on the Tukituki River in Hawkes Bay. A Government-appointed board of inquiry carefully considered the evidence of numerous scientists and other experts before its draft decision gave the project a resource consent. That consent was, quite rightly, subject to pollution limits. It is a clear example of the RMA process approving a major project which will benefit shareholders, while setting conditions protecting the wider community's interest.
The widely promulgated idea that the RMA is also a major obstacle to smaller projects isn't supported by the facts either.
Results from the recently released 2012/2013 survey of local authorities show extremely low numbers of disputed or notified RMA consents, as has been the case in previous years. Just 0.27 per cent of RMA applications were declined, and 97 per cent of resource consents were processed on time. Of 34,000 consents processed to the point where a decision was made, just 239 - across the whole country - were appealed against. This is not the hallmark of a failing system. Significantly though, four-fifths of councils said they were not resourced well enough to properly enforce the act when needed.
As with any law, improvements could be made. Forest & Bird, and other community groups, have no issue with providing for better planning processes; we have ideas based on solving problems.
But this is a separate question from Environment Minister Amy Adams' insistence on completely rewriting the principles and purposes of the RMA on the basis of a sprinkling of often-repeated anecdotes, and policy analysis that is an embarrassment to her officials.
As Government support parties Maori and United Future have correctly identified, these reforms are a Trojan Horse for unacceptably tilting further the already development-friendly balance and would usher in a whole new era of uncertainty and cost -- in particular, unacceptably high environmental cost. The RMA looks after the places people love and live in on behalf of us all -- not a privileged few.
Claire Browning is a conservation advocate from Forest and Bird.