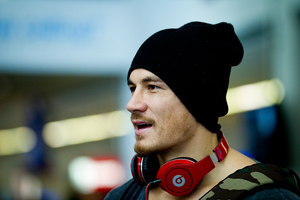 Sonny Bill Williams said he was sorry. He understood what he had done to a fellow player who was going to the World Cup of rugby league until SBW suddenly wanted to go. Williams has good instincts on a rugby field. On the wider field of life he leaves a lot to be desired.
He ought to be sorry for what he did to the coach and selectors, administrators and fans of New Zealand rugby league this week. Possibly he is not even aware of it. He made Steve Kearney and the selectors pander to his whim.
They had no choice really. They could have decided to stick with the team as selected when Williams had said he was not available but they would have been accused of rigid, high-handed folly. As one of them said, they would be damned whatever they did.
A larger man than Williams would have foreseen this. Having declared himself unavailable and knowing the team had been announced, he would not have allowed himself to embarrass them. A little consideration for their dignity would have entered his head.
Williams' career has been blighted by disrespect for teams in both codes. His absence from the All Blacks' World Cup victory parade was unforgivable. His selfishness used to be attributed to a canny manager, who had long-term, secret plans for his charge's legacy. But this episode shows they are making things up as they go along. Williams' decision this week was just dumb.