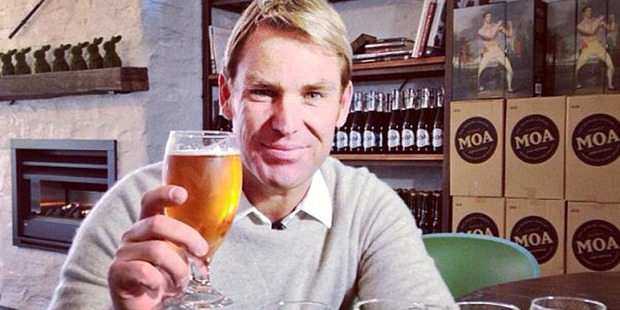 PROPERTY PLAY
The Reserve Bank is making moves to slow price growth in the residential property market but commercial property is still a hot topic in investment circles.
There is talk around town of at least two new property listings on the sharemarket before the end of the year.
Former activist fund manager Simon Botherway is understood to have been talking to potential investors in Auckland this week about plans for a listed fund that would include a number of major commercial properties.
New Zealand Retail Property Group (NZRPG), which owns Milford and Westgate shopping centres, is said to be behind a second proposal that would involve a development proposition.
NZRPG is developing a 56ha site called the Westgate Town Centre at the end of Auckland's Northwestern Motorway.
If both listings go ahead they are likely to be timed for late November or early December to fall in behind Meridian Energy.
SUPPLY AND DEMAND
Precinct Properties' $50 million placement this week shows there is appetite for property.
Precinct, which owns Auckland's PwC Tower, recently refurbished ANZ Tower and the Downtown shopping centre and will use the money to reduce debt and prepare for developing its Downtown and Bowen campus assets.
Some in the market were surprised by the move but others said the only surprise was that the company hadn't decided to raise more money.
Predictions are that it will look to raise more over the next two to three years.
Retail investors also have the chance to take part with a share purchase plan targeting up to $20 million to be opened this month.
Morningstar analyst Tony Sherlock noted the capital raising was not dilutive to existing shareholders and represented a 1 per cent premium to Precinct's June net tangible assets.
"The ensuing reduction in gearing [liabilities to total assets] from a relatively high 37.3 per cent to 33.8 per cent increases headroom under lending covenants and reduces overall financial risk," he stated as part of a hold recommendation on the stock.
Shares in Precinct closed steady at $1 yesterday.
SKY HIGH Shares in Sky Television have soared in recent weeks amid speculation the stock is going to be added to the ASX200 index.
The pay TV business hit $5.90 on Wednesday - the highest it has traded at in two years - up from $5.18 in mid-August.
One market source said hedge funds had been buying in ahead of the Australian index change in anticipation of making a quick buck as funds that track the index are forced to buy up the stock.
The index changes are due to be announced today.
If Sky is included it would be a first for the company.
It has missed out in the past because half of its shares were owned by Newscorp, meaning it did not qualify based on its low level of free float.
Inclusion could mean a potential boost in share price as demand is ramped up by investors in the Australian sharemarket.
CLOUDY FUTURE
But at a business level Sky TV is facing an increasingly competitive environment.
New online player Coliseum this year revealed it had won the bidding war to show Premier League Football in New Zealand.
Yesterday another rival to Sky entered the market.
Ezy Flix is promising to provide "affordable, convenient and timely access" to international video content, without any subscription fees, contracts or the need for a set-top box.
The company is headed by Craig White - a former sales director for 20th Century Fox Australia - and claims to have struck content deals with major Hollywood studios and distributors to provide pay-per-use movies and TV series.
The service will potentially make it harder for Sky to increase its subscriber base - and could tempt existing subscribers to cancel if they feel they are not getting enough value for money.
Shares in Sky TV rose 1c yesterday to $5.71.
MOA MARKETING
Moa's decision to fly former Australian cricketer Shane Warne into the country for a quick tour of its brewery has raised eyebrows.
Warne is a divisive figure at the best of times - some love him and some hate him - so it's hard to see how his association with the brand could be a strong selling point.
Investors may also feel let down by the decision to focus on marketing at a time when distribution appears to be a core issue in need of sorting.
Maybe the company feels it can market its way out of its recent bad press but getting the basics right should surely be at the front of the queue.
Shares hit a low of 72c on August 22 after Moa estimated sales volumes for the year to March 31 next year would be 30 per cent lower than the target of 195,000 cases published in its initial public offer prospectus. But they have since recovered some ground, closing yesterday on 85c.
DILIGENT DELAYS
Diligent's ongoing corporate governance and accounting issues have dragged the stock down in recent months and it looks as if there won't be any clear data on the company for some time.
The technology business has told the market its half-year preliminary accounts won't be out until October 28 - two months late - and its half-year report won't be available until December 29 - a delay of three months.
The delays have been caused by the company having to restate its accounts for the past three years.
Diligent shares fell to $4.69 on the news - their lowest point since December last year.
However, the decline has been taken as a buying opportunity by at least one institutional investor.
The Accident Compensation Corporation increased its stake in Diligent this week from 6.35 per cent to 7.39 per cent.
Diligent shares closed up 15c on $5.29 yesterday.
TOWER RATING
Goldman Sachs analyst Adrian Allbon has reinstated research on insurer Tower with a buy recommendation and a 12-month target price of $2.15.
Allbon said Tower offered a "relatively unique" investment opportunity as it refocused itself as a pure play New Zealand and Pacific Islands general insurer.
Tower has sold its health, investment and part of its life business in the past year and is keen to sell the remainder of its life business.
Allbon believes the company is trading at a discount to his target price because of misunderstanding around its capital base and predicted it could benefit from a 35 per cent lift in value if the business was taken over by an industry player.
Tower is seen as being ripe for takeover because its largest shareholder, Guinness Peat Group, wants to sell out. GPG is hosting a presentation for investors on Monday to talk through its half-year results and is bound to be questioned about its Tower investment.
Shares in Tower closed up 5c at $1.77 yesterday.
MINT EXPANSION
Boutique fund manager Mint Asset Management has poached Anthony Halls from the New Zealand Superannuation Fund.
Halls will join Mint's head of equities, Shane Solly, in managing the firm's equities and listed property portfolios.
He joins the firm on September 16.