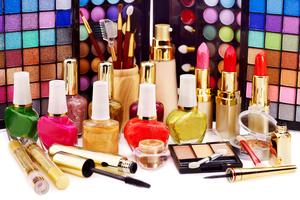 Cosmetics and beauty products cost most women a small fortune. Those tiny tubes of magic come with prices inverse to their weight.
If Lancome, M.A.C. or Bobbi Brown is your thing, you're up for hundreds of dollars a year for your beauty regime.
The likes of Rimmel, Maybelline or Revlon can also punch a hole in any self-respecting budget, unless you're careful.
Shopping around and waiting for sales can save plenty of dollars. I did an exercise on Wednesday to compare prices on a number of products.
The first was Almay's Intense "i-color" Defining Liner. Prices ranged from Fishpond.co.nz's $16.97 including shipping from the US, to $27.10 at Pharmacy-nz.com.
Many women rave about the Strawberrynet.com website. This week, a 125ml Clinique Rinse Off Eye Make Up Solvent cost $29, including delivery. That compared favourably with $51 at my local Life Pharmacy.
Anyone who shops around online could consider visiting Cosmeticsclub.co.nz, a price comparison engine.
Personally, I like the experience of buying cosmetics at the Smith & Caughey and Farmers beauty counters - even though it means I pay a little more than I need to.
Cosmetics are luxury purchases and I like to try before I buy and feel the product in my hand.
Farmers will sometimes discount a certain range by 10 to 15 per cent and this can be a good time to peruse and buy - although some brands, such as Chanel and Dior, are rarely discounted. The other thing to look out for, says Dean Cook, head of marketing at Farmers, is free gifts with purchases.
Smith & Caughey doesn't discount entire ranges in the same way as Farmers, but sometimes offers good deals on fragrances in its twice-yearly sales.
A source of good deals on mid-range cosmetics and beauty products is Postie.
The chain store parallel imports these products from brands such as Elizabeth Arden, Maybelline, L'Oreal and Revlon. Prices can be as low as half the recommended retail price.
"We often source exclusive brands from the UK and US that you won't find in other New Zealand stores," says Emma McDonald, Postie's divisional manager health, beauty and jewellery.
"All the products are genuine and authentic and carry our money-back guarantee." The best stuff does go fast at Postie.
Another physical store that sometimes has good deals is The Makeup Clearance Company, which has branches in Newmarket, Onehunga and Te Rapa.
"Importers' clearance" stores pop up from time to time at locations such as ASB Showgrounds. They can have great bargains but beware that fakes abound. It's worth Googling how to spot fake makeup for advice on what to look out for before buying from unknown suppliers. Or stick to high street stores.
Farmers, pharmacies, and the likes of Postie all offer bins of end-of-line cosmetics for canny customers to rummage through.
However, take a look at the dates on the products before buying. Cosmetics and beauty products do date. They don't smell so good over time. Old cosmetics may also dry up or go lumpy.

More deals
• Elizabeth Arden Ceramide Pump Perfect makeup SP15. $30. Postie.
• 25 per cent off Maybelline and L'Oreal today only at Countdown upper North Island supermarkets.
• 25 per cent off all skincare at The Warehouse today and tomorrow.
• Estee Lauder is offering 8-piece gift bags at Farmers for customers who buy two or more of that brand's products.
• GrabOne: $59 for Calvin Klein Eternity 100ml EDP for women.