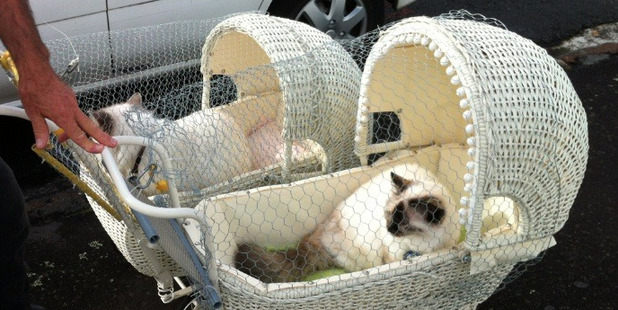 Knocked out of talent quest? Try politics
"Local talent quests on New Zealand television aren't a new idea," writes Max Cryer. "Differing versions have featured regularly for over 50 years, some lasting on screen for several seasons (Studio One, Opportunity Knocks). But it's curious that few people can ever remember who actually won any of them (Showcase? Freshly Squeezed? Have a Shot?). Winning doesn't necessarily form a bridge to fame. Susan Boyle has never won anything - but became a megastar. One NZ talent quest hopeful was a singer using the name Manetti, a chubby Christchurch tenor with a singing voice "like Placido Domingo" who entered a television quest over 20 years ago. Alas, he did not win, but the tenor Manetti didn't fade away - he later emerged in public view with a different talent, and his real name: Gerry Brownlee."
Yous the proper word, please
Dana writes: "Stan Walker ... And every other person ... There is no such word as ... yous - youse - you's - you'se - [and I've even seen it written as] use ... or however else you think you might spell it. Don't bother ... THERE IS NO SUCH WORD. It's not made any better by adding sincerity to it, viz - 'Yous were really awesome', 'Yous done really, really well', 'I think yous can win this show' ... I'm dying to say, 'Yous are just embarrassing!' ... Stop, please."
Disabled carpark policy irritates
Glenn reckons the naming and shaming of disabled carpark "abuse", needs to be put into perspective. "Going to Mitre 10 Mega, Lincoln Rd on a Saturday and seeing a stupid amount of disabled car parks (about 12) which were for most of the time all empty. Meanwhile, the able bodied people trawl the carpark looking for an empty space. I will park in them and I am pretty certain more than 11 disabled people won't turn up while I am there. We recently had a reconfiguration of carparks at work and there were four disabled carparks put in, the building manager told us to just park in them as there were no disabled employees and it was for council requirements. The council should be assessing the policy, it's absurd!"
Subliminal suspicions allayed
No subliminal on Sky: The pay TV network has confirmed it does not play any subliminal advertising and explains that the shortest duration ad you can buy from any network is 5 seconds, and they don't have technology to pop up logos when you pause.
Picture this: "Saw this sign while in Tauranga and I wanted to go in and request ginger hair!"
Gag: The sweat stained T-shirt...
Family names: Margaret Ruth Groening was the mother of Matt Groening, creator of The Simpsons and this is her obituary ... Her son used a lot of family names...
Picture this: Skeptical dogs... and Sushi Cats.
Graphic: After the death of hundreds of workers in the Rana Plaza garment factory in Bangladesh serious safety and pay issues for garment workers in the country are being reported. So how much does it cost to make a denim shirt in Bangladesh compared to the US?
* Got a Sideswipe? Send your pictures, links and anecdotes to Ana here.