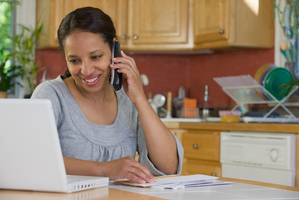 Consumers can save serious cash by shopping around. And price comparison websites let you do that at the flick of a mouse or touch of a smartphone screen.
These websites compare prices from online and high street retailers, allowing shoppers to save tens or hundreds of dollars on purchases of goods and services, such as mobile phones, TVs, whiteware and even car hire.
New Zealand has many price comparison sites. My favourites include Powerswitch.org.nz and TelMe.org.nz where consumers compare power and telephone costs.
I use interest.co.nz to compare interest rates and LifeDirect.co.nz compares life insurance premiums.
Worth a visit are Contactlensprices.co.nz, Webjet.co.nz, VroomVroomVroom.co.nz, Bookfinda.co.nz and Lips.co.nz.
If it's electronic goods, mobile phones and appliances, then the two biggies, PriceSpy.co.nz and PriceMe.co.nz, are the places to look. Each lists hundreds of retailers from high street stores such as The Good Guys and Noel Leeming to parallel importers, who import stock directly from overseas, and drop shippers who have access to overseas product and order it only when you buy.
If you're buying items that can be posted easily, compare international prices at websites such as PriceGrabber.com.
There are tricks to using price comparison engines. Cheapest isn't always the best. A small specialist store may have a higher price, but be far more informative and provide better after-sales service, says PriceMe marketing director Chris Palmer. The lower the price generally the higher the risk, he warns.
By risk, he means the lack of after-sales service.
My Samsung Galaxy S3 phone is a perfect example. Via PriceMe I got it for a bargain price from Expert Infotech in Glenfield. This week Expert Infotech had the S3 for a sliver short of $200 cheaper than Noel Leeming. That's a big saving. However, if the phone malfunctions, Expert Infotech will send it to Singapore for a warranty claim, which would leave me phoneless for weeks.
In price comparison searches look for the words "locally sourced", meaning warranty claims will be handled by the manufacturer's New Zealand arm.
Palmer adds that many of the smaller parallel importers and drop shippers don't necessarily know much about the product they sell. Some don't have a phone number listed on their websites and if they do, sometimes the staff/owners do not have a good grasp of the English language, or New Zealand laws such as the Consumer Guarantees Act.
One feature of price comparison sites that I like is the price alerts some offer. These allow you to choose the price you're willing to pay for the object of your desire and when it drops to that price you receive an alert.
A relatively new, but highly useful feature, is Android and iPhone apps that enable you to compare prices in store.

More deals
• The Good Guys is offering downloadable $50-off vouchers for purchases over $500.
• Citta Outlet furniture sale at the Mt Eden branch only.
• Spotlight. 30 per cent off all ready-to-hang curtains.
• JB Hi-Fi Microsoft Surface RT 32GB. $739.
• Elive.co.nz Logitech Z623 THX 2.1 speakers $183.70