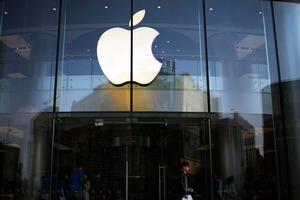 Would you like to work at Apple? There's not much chance, as a New Zealander, unless you have departed these emerald shores. Unless an actual Apple Store opens here, of course, although Apple does have a couple of staff members on the ground in Aotearoa. Two for sure, and perhaps three or four, I'm not even sure. For the rest, 'Apple NZ' is run out of Sydney, which reports to Cupertino, Apple's HQ in California. That Sydney office looks after more than a dozen countries in the Asia-Pacific region, and has grown considerably in importance over the last decade. On top of that, Apple Australia went from no Apple Stores just a few years ago to 19 now.
Only 14 countries have Apple Stores - the US has the most, of course, and Holland only has one, despite a very dense population in a small area. Plus the Amsterdam Apple Store only opened a couple of years ago.
In some ways, these days, Apple is quite a different company. The regime of the autocratic and terse Steve Jobs has been steadily replaced by that of the 'nicer' Tim Cook, who will be speaking at the eleventh Wall Street Journal AllThingsD conference later this month. Cook also appeared at last year's conference to talk about Apple's present and future.
This year the conference takes place from May 28 to 30. Some people will be parsing every word he utters and every expression that crosses his face since the Apple Worldwide Developers Conference starts just a couple of weeks later: Apple always releases new hardware and software at WWDC, but no one outside of Apple's closest circles really knows what.
Two years ago I interviewed Michael Lopp, who worked as an engineer at Apple for eight years before heading to a startup. I asked him if he thought things at Apple could drift without Jobs there.
"Absolutely. And that's what everyone is collectively worried about. I think it's an amazing company, and I don't work there any more, but there's a certain design that needs a dictator. Whether it's Apple or anywhere. Someone who is making a decision, who has taste. And I think that's one of the things they had there. So I'd have to say that would be a risk."
[It seems, since then, that designer Jony Ive has since risen to take on the functions of 'decision with taste'; reportedly, his redesigned iOS 7 is really something.]
Michael said "Apple chooses what it wants to go do. Microsoft listens to its customers - awesome - and then tries to build everything for them."
John Gruber of Daring Fireball, who I also interviewed, said Apple used three people where other companies would use ten. This might be efficient and laudable, but it also adds up to a lot of pressure on workers.
Glassdoor is a site that allows employees of various corporations to rate how they think their management is doing. They do this anonymously, so people really can say what they like. (It's accessible globally - New Zealand companies like Auckland University and Telecom are represented.
Users can go to Glassdoor and leave ratings and reviews for their own company, and Apple's rating is high.
Presumably this information came from anyone who works for Apple, not just the employees that work directly with CEO Tim Cook in California. So the data includes Apple Store employees, a body sometimes represented as having a hard deal.
But still, Apple employees like Cook. He has never had anything less than a 92 per cent approval rating since this time last year, and his current rating is 93 per cent among those employees leaving reviews on Glassdoor.
It's good, but Steve Jobs held a 97 per cent approval rating. Cook might be a few points below that, but Apple employees clearly still think he's doing a good job.
Glassdoor shared a few comments with TUAW from users who identified themselves as employees actually working in Cupertino, too, and they called Cook "a CEO who demands work before 6am everyday, and 'accountability without control'."
An engineer from Cupertino said that "no work/life balance is to be expected at Apple," and that management required employees to be "reachable after work hours." Sounds awful to me, but despite that, they still appreciate Cook's management.
Sources say Apple is definitely 'nicer' under Cook, yet Apple employees appear to be leaving Cupertino in greater numbers than before, heading to jobs at competitors and startups.
Facebook hired a bunch of iPhone engineers from Apple to work on Facebook Home, new software for Android devices which has just started to appear in some ways in Facebook's iOS app.
This seems to be the inevitable churn of talented people capitalising on the success of the company rather than any kind of heightened dissatisfaction and an 'abandon ship!' response.
Of course, Apple isn't the only company undergoing employee 'churn': Microsoft's Chief Financial Officer Peter Klein is leaving the company 'to spend time with his extended family.' That always strikes me as a euphemism for 'get me the hell out of here!' Microsoft is struggling with sharply declining personal computer sales and a lukewarm reception for its new Windows 8 operating system, according to NBC.
It's easy to see why some people at Microsoft might be checking over their shoulders: check out this chart from Asymco showing the iPad's impact on PC sales.
Klein, at Microsoft for eleven years, was CFO for the last three-and-a-half of those years. He's the latest in a line of top-level executives to leave the company, following head of Windows Steven Sinofsky last November.
I also get good reports from Microsoft employees. It really seems like a good place to work - but note that Microsoft CEO Steve Ballmer has a pretty devastating 47 per cent approval rating on Glassdoor. He should be getting a sore neck. Samsung Semiconductor's CEO gets 83 per cent, but the company itself only gets three of five stars.
Once Apple deals with its stock buyback, and announces new things at WWDC, we will hopefully be back in interesting times.