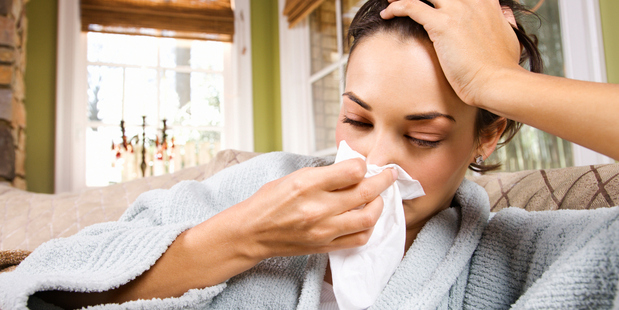 I'm not sure when gluten was invented, but I do know that a generation ago hardly anyone had heard of it. If you asked someone about their reaction to gluten they would have been most likely to say they weren't sure, but it sounded delicious and could they have an extra helping, please.
Now, cafe sandwich boards on footpaths tempt with the promise of gluten-free goodies within, magazine recipe features are devoted to the preparation of gluten-free meals and otherwise sane supermarkets give over whole sections to gluten-free baking, small goods and possibly children's wear.
But what does gluten intolerance really mean? In most cases it means wheat makes you fart. Something analogous happened with the common cold a few decades ago. It almost disappeared, but not because someone had finally found a cure. Instead, colds were redefined. Gradually, people with a runny nose, sore throat and a temperature had come down not with a cold, but "terrible flu".
The very name "common cold" told you its days were numbered. Why would you suffer from something as mundane as a cold when you could have something as flash as flu.
We appear also to be in the middle of a plague of that sinister-sounding complaint, irritable bowel syndrome. This used to be known as the squirts and generally resulted from stress and bad food.
A University of Portsmouth study found that around 20 per cent of adults self-diagnose food allergies, but only 1-2 per cent actually have them.
In many cases the elevation of minor reactions to the status of allergy is simply a way for the subject to make him or herself more interesting.
People need to feel special, and acquiring an allergy is a cost-effective and straightforward way to achieve this, not requiring the purchase of expensive equipment or the pursuit of an arduous course of study.
It's worth noting also how often the discovery of an allergy occurs around the time of some emotional or psychological crisis.
Ever-solicitous of the welfare of others, when I hear someone has an allergy I do my research. "If you eat gluten, will you die?" I asked a friend who confessed to me recently that he was afflicted. As in every other case I have encountered, it transpired that this condition was not potentially fatal.
I have a brother whose continued existence can't be guaranteed if he is stung by a bee. He doesn't go on about it - he just travels everywhere with an EpiPen. I have a niece who suffers from that particularly nasty allergy which means that a whiff of a peanut will put an end to her.
How it must gall those people who suffer from serious allergies to sit in a restaurant playing peanut roulette while at the next table an effete urbanite gazes doe-eyed at the waitress and asks imploringly if there is anything on the menu that's gluten-free, just because he'd rather not fart.
By making it easy to trivialise these complaints, those who adopt them as the cornerstone of their existence - usually subconsciously, I'm sure - do a great disservice to the much smaller number of people whose lives are made a misery by truly severe cases.

A happy result was achieved and a piece of history made in downtown Auckland when a mentally ill man was persuaded not to jump from the Sky Tower after talking to a Jehovah's Witness minister he had requested to see. This is believed to be the first time anyone has ever willingly received a visit from a Jehovah's Witness.
Debate on this article is now closed.