Socio-economic disadvantage has sad implications but the power of teaching and leadership can raise schools and their pupils above expected limitations.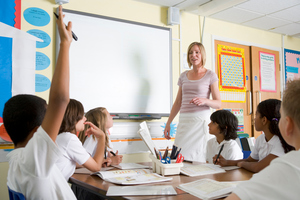 Various forms of evidence from around the world attest to the fact that there is a correlation between household income and the educational success of children. Recently I read that the Financial Times of London had exposed this link in examining parental income levels and GCSE examination results in the United Kingdom. Put simply, students' postcodes give a strong steer about examination performance.
You may be saying, 'so what? That's nothing new.' And it's true, the correlation between student academic achievement and socio-economic status is well known. And, despite many of the support systems we have in place in New Zealand, we are not immune to this challenge.
There is, however, much more to this correlation than meets the eye. The subtle but significant truth is that your parents' income does not equate to your educational destiny. There is a range of factors that affect the educational success of children, including the education levels of parents (especially the mother's) and the extent to which children receive high quality early childhood education.
Certainly, high quality schooling is also a factor in whether a child receives a successful education. And, as we all know from the experience of friends and family, a good quality school can mean that even children from the poorest areas of our country can achieve at the highest levels. At the Education Review Office we know this because we have seen high quality schooling in some of our poorest communities.
Recently, ERO removed decile ratings from all future school review reports, a move that was applauded by principals the length and breadth of New Zealand. Decile ratings indicate the extent to which schools draw their students from low socio-economic communities. Thus, a school's decile does not indicate the overall socio-economic mix of the school. Deciles certainly tell us nothing about the quality of education at a school. With my ERO hat on, I can reveal that there are high decile schools in New Zealand that are sadly underperforming. Similarly, there are low decile schools that are outstanding.
In removing decile ratings ERO's goal is to help eliminate the stereotype that a school's performance equals its decile rating. We want to send a clear message that ERO expects all schools to focus on making a difference to students' achievements, irrespective of socio-economic background. We also want parents to examine aspects that matter in making decisions about which schools are right for their children - this includes the quality of its teaching and how well a school responds to the individual needs of students.
ERO came under fire from some people who thought we were hiding information from the public. The New Zealand Herald said "problems are seldom solved by suppressing information". In fact, we are not suppressing anything. Anyone with a computer or smartphone can easily find out the decile rating of a school in less than a minute online. Alternatively, a phone call to the local Ministry of Education office will give the same information within minutes.
Recently I also went a round on this matter with a radio talk-show host. In particular, he asked me why we decided to remove the decile numbers from our reports. A more useful question would have been "why were they there in the first place?". The host believed that deciles contextualise schools. Mark my words: they do not.
To give just one example, there is a primary school in a large New Zealand city with many students who come from professional families in a high socio-economic bracket, as well as many who are from new immigrant families. It is decile five. The socio-economic profile of that school is quite different from another school, approximately 2km away, which has a much more homogeneous profile. However, this school is also decile five. In addition, the achievement profiles of these two very different schools are different. Yes, they have the same decile but different school contexts. Deciles do not necessarily contextualise a school.
I understand the power of socio-economic advantage and the oftentimes sad implications of socio-economic disadvantage. But I also believe in the power of education; the power of teaching; and the power of leadership to lift a person's sights, raise a person's or a school's performance to a higher standard, and to build a school beyond its perhaps expected limitations. Good schools can do this. Good schools, wherever they are, can provide high quality education and produce highly successful students - no matter what their socio-economic background.
Dr Graham Stoop is chief executive and chief review officer of the Education Review Office.