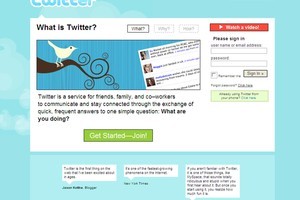 Clearly I have been away for a few weeks, and because I am not allowed to go into the details of that forced holiday, I will just bring you up to speed in regards to what I have been up to.
During this "extended break", I chose to have a family holiday in Fiji but being a workaholic, and quite probably an alcoholic, too, I find it difficult to stop working regardless of where I am. I am always gathering information.
I learned a lot while I was in Fiji. I learned that the Fiji mainland no longer has any snakes, as the white man introduced the Indians who later introduced the mongoose, or maybe a flock of mongeese, to wipe them out.
This, of course, stemmed from the fact that people from India are afraid of snakes because of the dangerous reptiles, such as the cobra, from their homeland. Fiji's snakes, however, were harmless but Fijian Indians weren't prepared to take any chances.
Isn't it amazing what you learn from a taxi driver on the trip from the airport to a resort?
This amazing animal fact became the subject of my first tweet this week. Yes, I have joined Twitter. I feel compelled to share what I tweeted here as nobody read it the first time - I had no followers at that point.
It is a real catch-22. You need to tweet to get followers, yet nobody is going to see those early tweets because you have no followers. You feel like you are talking to yourself in cyberspace or, worse, texting yourself. This is a real no-no, especially if you are driving.
I now have about 147 followers looking for my occasional tweets. I am not that used to the creative process yet, and coming up with a fresh 20-word gem about my daily life is about as hard as coming up with a 900-word column week in and week out.
I have to admit that, as a new tweeter, I have resorted to plagiarising texts to get some momentum on my account.
Lately, I have been busy tweeting that I had a chilli con carne for dinner last night and that I will probably buy blue-top milk on the way home - all because that's similar to what Johnny55 said to his 160,000 followers.
Initially, I tried to be a little more witty and original. On Wednesday, I made the effort to get a little personal and told people that I had changed dentists after my last one made me do the testicle cough test.
Regrettably, I found that I actually lost some followers after that one, so now I have just gone back to the safety of banal rubbish.
Twitter is a strange beast.
If you want to follow me, look me up or send a self-addressed envelope to the editor and he will give you all the login information. Alternatively, you can send a self-addressed envelope to the editor and we can make a compilation of the best tweets and send them to you in hard copy. It will be reasonably priced.
What else have I been up to? Well, I am glad you asked - many people don't. I find myself in the unique position of being busy winding down for Christmas and busy winding up to get some work for next year.
I am, however, looking forward to Christmas itself. In a couple of weeks I am MCing an annual Christmas extravaganza in Balclutha, which should be exciting. I notice on the poster that they have me singing a set of Christmas carols. Apparently this is what Jackie Clarke did last year, to rave reviews. I am starting to wonder whether they may have confused me with Frankie Stevens.
If so, this could be a problem on the night.
I will report back with a full rundown on how the night panned out and where my invoice is at.
This month, I will be doing my Christmas-themed columns once again. If you want gift ideas, decoration arts and crafts tips or want to hear about some Christmases from hell, tune into this space - or follow mine or Frankie Stevens' Twitter to get the latest.