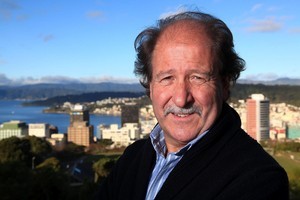 For those readers who have dared to brave the sometimes lunatic world of Britain's hotels, pubs, guest houses and bed-and-breakfast abodes, a suitably scatty tale.
Alas, there is with this story, good news and bad. The good news is, Basil Fawlty clearly lives on in British hostelries. The bad news is, that wretched man's total unawareness of how to offer service, also appears to be omnipresent.
A friend booked two double rooms at a small pub offering accommodation on the outskirts of Canterbury, in the heart of Kent. One was for him and his wife, the other for her parents.
Now Kent is known as the beautiful, fragrant Garden of England but it would seem certain establishments within its boundaries offer, in effect, a sewer of a service.
Given he had been working all evening at a cricket match played by Kent just down the road from the pub where he was staying, my pal understandably looked forward to a quiet pint or two to wind down in the hotel bar afterwards.
It wasn't early, but it wasn't desperately late, either. But at 11.05pm, it was clearly past the owners' bedtime in this particular establishment.
"A pint of your finest, please," said my man in his normally reasonable tone, as he approached the bar.
"We're shut," was the gruff response.
"No, no, I'm not a visitor; I'm staying here, with my wife and her parents."
"Doesn't make any difference, we're shut."
"But surely residents can get a drink at 11 o'clock at night?"
"No, we've cashed up and the till is closed. We're going to bed. You must do the same."
"Excuse me, but I haven't been told to go to bed since I was 6 years old."
"Oh well, I can't help that."
All offers to pour a couple of drinks himself and settle the bill in the morning were refused.
I rather imagine Cistercian monks have a livelier time at bedtime than this lot.
But alas, this terrible tale of English hospitality becomes even worse. The next morning, as my friend completed his ablutions in the bathroom, his wife went downstairs for breakfast.
At 9.28 precisely, she was met by the male clone of the previous night's gruff host. "Breakfast is finished. It stopped at 9.30."
My friend's wife looked at her watch. "It's 9.28," she replied, coldly.
"Oh no it isn't; it says 9.30 on mine and breakfast is finished."
Happily, the Kentish version of Basil Fawlty was faced down in this particular argument. Grumbling discernibly, he moved aside and allowed one more breakfast to be served. But no more. My pal ended up sharing a miserly bit of toast his wife couldn't finish.
Now doesn't all that sound outstanding value for £120 for the night, for the two double rooms? I mean, you might have to spend hundreds of pounds for tickets to a West End of London theatre to find such side-splitting scenarios being enacted.
But leaving humour aside, you honestly wonder at the state of these people's minds. They spend the whole year moaning about their fellow Britons deserting the old country and going abroad for their holidays. They're in the midst of the worst recession the country has known since 1930 and in Britain these days if you find anyone wanting to book a couple of rooms for the night, it's like discovering a four-leaf clover.
But offer them some service, be nice to them and accommodate their wishes?
You must be joking. Why on earth should we demean ourselves by doing that? We're doing them a favour by letting them stay here. And they'd better not forget that fact, or else...