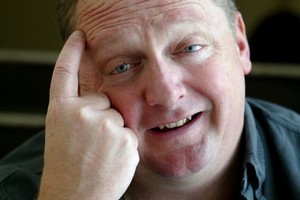 Clearly, as recent overseas events have shown, hacking into someone's phone in order to hear their personal messages is wrong. And, if you are a tabloid journalist, it is doubly wrong because: (a) it is morally wrong to invade someone's privacy like this; and (b) you are a tabloid journalist. As for those who hack into the phones of the families of murder victims, that is a whole other level of wrong, way off any known scale of wrongness.
But the whole sorry saga of the News of the World did get me wondering what could be learned should they choose to hack into my phone. No, I am not a celebrity or a politician nor, thankfully, a member of a family associated with some heinous but newsworthy tragedy, so I guess I'm pretty safe on this front. But I still can't help but muse on what sort of tabloid muck the tabloids could rake up, from poking around in the depths of my iPhone.
Most of the text messages I send and receive are along the lines of "at the office, be a bit late home", to which, especially on a Friday, a standard reply might be "no food in house, can you bring something home?" Could a tabloid hack worth their salt who happened to hate me and was also hacking my phone at the time, turn this, I wonder, into a story with one of those shrieking headlines along the lines of "COLUMNIST'S FAMILY STARVES BECAUSE HE'S ' AT THE OFFICE".
Or possibly the very fact I am bringing takeaway food home could be the catalyst for the story: "COLUMNIST ADDS TO OBESITY EPIDEMIC THROUGH FRIDAY NIGHT JUNK FOOD BINGES" - with a picture of me, taken from a car across the road, of me carrying my fish and chips, And what if, while I'm picking up the fish and chips I get another message that says "oh, and bring wine"? If I pop into a bottle store and come out carrying a bottle in a paper bag, will the next story have a picture of me carrying the wine and carry the headline "COLUMNIST DENIES ALCOHOL PROBLEM"? And I will have done, because when the tabloid journalist has rung me up and asked me if I have an alcohol problem I've said "no", which is how the truth plays into their nasty tabloid hands.
So I strike back by writing a column denying I have an alcohol problem. But then they strike back by printing the photo of me with the bottle again, with the headline: "SO WHAT'S IN BAG THEN, MR GRIFFIN?" To which I then write a facetious column saying just because I am carrying wine doesn't mean I have an alcohol problem. But because I'm getting angry about the continued invasion of my privacy, I write something stupid like "what do you think I'm carrying, a bottle-shaped bag of P?"
And, of course, the tabloids are all over this in a flash with a story along the lines of "ALCOHOLIC COLUMNIST THINKS P-EPIDEMIC FUNNY", which no matter how much I try to deny and to put into context just digs a deeper hole for me. So in the end I hide in my "COLUMNIST'S MILLION-DOLLAR GREY LYNN MANSION" (which is news to both the bank and all the real estate agents in the neighbourhood) playing Angry Birds on my iPhone - which, of course, the tabloids know about because they've hacked my phone and put into a story with the headline "ANGRY BIRDS FOR AN ANGRY MAN".
And then, because I've dropped off the radar, the tabloids, enlist Michael Laws to harangue me on the radio as the sort of arty-farty intellectual who epitomises everything that is wrong with this country (which is news to everyone who knows me, especially the "intellectual" bit). Then they start attacking anything and everything that turns up in my phone. If I get a message from Video-Ezy about an overdue DVD, suddenly it's "WHEN 'TRUE GRIT' TURNS TO TRUE HEARTACHE", which is a sob piece about a family who missed out on watching an excellent Coen brothers film because of my selfishness in returning it late.
And then, if I'm lucky enough to get invited to the opening of Auckland's new Q Theatre, the headline reads "AFTER THE P COMES THE Q FOR WIDELY-DESPISED COLUMNIST", which is definitely not the publicity they're after on opening night and the box-office suffers as a result.
You see? From a simple meal of fish and chips, to being hated by the entire Auckland arts community. It's a slippery slope, this phone-hacking business.