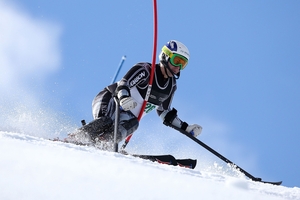 Sochi's readiness to host the Winter Olympics and Paralympics early next year has been given a resounding endorsement from a leading New Zealand official.
Ashley Light will manage the Paralympic team of three - defending 2010 gold medallist Adam Hall, world equal No 1-ranked snowboarder Carl Murphy and Corey Peters - and is the Snow Sports New Zealand high performance director for the Olympics, which runs from February 7-23. The Paralympics start on March 7.
"Facilities wise, it's absolutely fantastic, world class," Light said yesterday, having just returned from a reconnaissance trip to the Russian city.
"Everything is brand new, and the infrastructure work is well on track. In general it's come a hell of a long way since February when we were there last."
Back then he admitted having concerns over whether organisers had "bitten off more than they could chew".
"It was a massive project which would challenge any administration. Now the Russian public is starting to grasp how big this is and there's a lot of excitement and anticipation about what impact it is going to have on the region."
Light is particularly impressed about the planning for the particular needs of Paralympic athletes. For example, footpaths in Sochi have been "brailled", enabling visitors and athletes to better navigate the streets.
"Stations are adaptive friendly and the village has been built with adaptive athletes in mind. There's nothing the Paralympic organising committee haven't thought of as far as infrastructure goes."
Light said a target of two gold medals has been set for the New Zealand team.
"That would be a pretty good return out of three athletes and we think it's realistic given their form leading into this Northern Hemisphere," Light said.