A United States Government plane has landed in Queenstown early this morning, as a "top-secret" spy conference begins this week.
The plane's registration number is identified on the Planespotters website as belonging to a 15-year-old US Air Force Boeing C-40.
It is not known who was travelling on the plane before its arrival.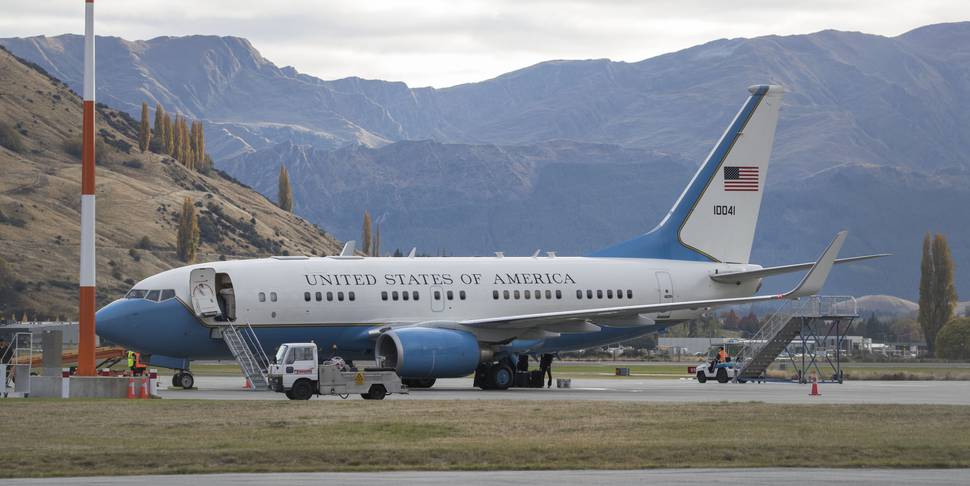 Several VIPs, including FBI director James Comey, have flown into in the South Island resort town ahead of a conference at luxury Millbrook Resort, near Arrowtown, 20km northeast of Queenstown.
The conference is believed to be being attended by 15 agencies and a meeting of spying network Five Eyes - the global alliance of the US, the United Kingdom, Canada, Australia and New Zealand.
Comey landed in Queenstown in an FBI-chartered Gulfstream Aerospace plane yesterday.
Before Comey's arrival, a CIA jet touched down on the tarmac at Queenstown Airport.
CIA director Mike Pompeo is among members from the agencies believed to be attending the conference and may have been among those onboard the plane, which arrived via Wellington.
Police and security personnel were scattered across the grounds of Millbrook Resort during the weekend, keeping a close eye on the comings and goings. Locals reported seeing snipers and bodyguards in Arrowtown last week.
Millbrook Resort manager Ross McLean confirmed on Saturday a "Government conference" was taking place at the venue but denied to provide any specific details.
"Millbrook is who we are because we do not disclose any information about any guests whether VIPs or just any couple."
The Herald believes the conference will take place for a week starting today.
Prime Minister Bill English said he would meet those involved in the conference and reaffirm the Five Eyes relationship, and its importance to the security of New Zealanders and people around the world.
Asked if there was any suggestion New Zealand was not pulling its weight inside the alliance, English said there may have been in the past, but no longer.
"We have completely revamped our legislation around security in a way that I think has been quite an achievement for the New Zealand Parliament...and been through a complete financial restructuring related to that."