Police in Auckland will no longer be taking a "superficial" approach to truancy as the severity of crime committed by juvenile offenders increases.
Police today announced a major truancy operation across Auckland targeting youths who ditch school, as evidence suggests some truants are involved in serious criminal activity.
The latest Ministry of Education statistics (2015) show the national truancy rate - students unjustifiably absent for three or more days - was 1.2 per cent.
Official police statistics also show the overall number of offenders in the Auckland, Waitemata, and Counties/Manukau districts aged 5-14 has increased, albeit only slightly, during the past two years (1148 in the year ending January 1, 2017 compared to 1114 the previous year).
However, Inspector David Glossop told the Herald the worsening nature of the offences is of considerable concern.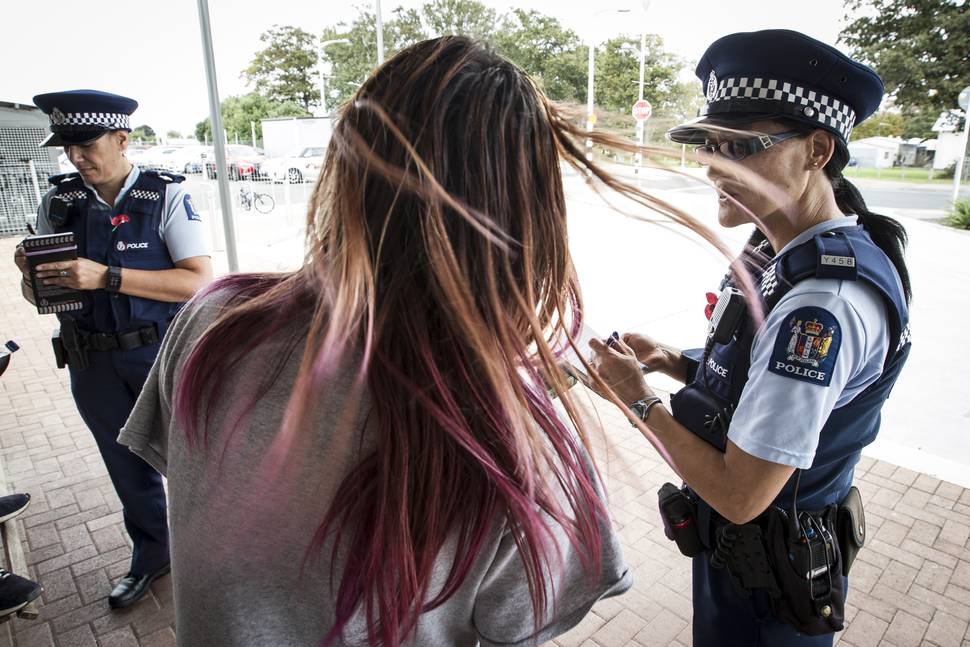 He said youths were no longer following the "natural progression of crime", which traditionally begins with petty thefts.
"It's not unusual to have a 14-year-old in a stolen car after committing a burglary, that's a normal day in the office now. But 10 years ago a 14-year-old simply driving a car was newsworthy."
He said first time offenders are now known to commit crimes such as an "aggravated robbery or a vicious beating".
Police statistics show children, aged 5-14, in Auckland are committing serious crimes including aggravated robbery, aggravated sexual assault, serious assault, possession of drugs, and theft of a motor vehicle.
Glossop acknowledged it was difficult to determine if some crimes are committed during school hours, linking them to truancy.
"A burglary for example that was committed by a juvenile offender, we don't know when the burglary was committed because people are away from their homes during the day. We don't know whether it was during [school hours] or not.
"I don't think police have a really good handle or understanding [of truancy-related crime] ... we're going to be digging a lot deeper," he said.
Glossop said during the next two weeks, police will patrol several locations across Tamaki Makaurau where youths are known to congregate during school hours.
"Certainly there are areas and location that we are targeting ... every town centre is an area of concern, kids of that age, that's where they go."
Police will also be targeting known youth offenders.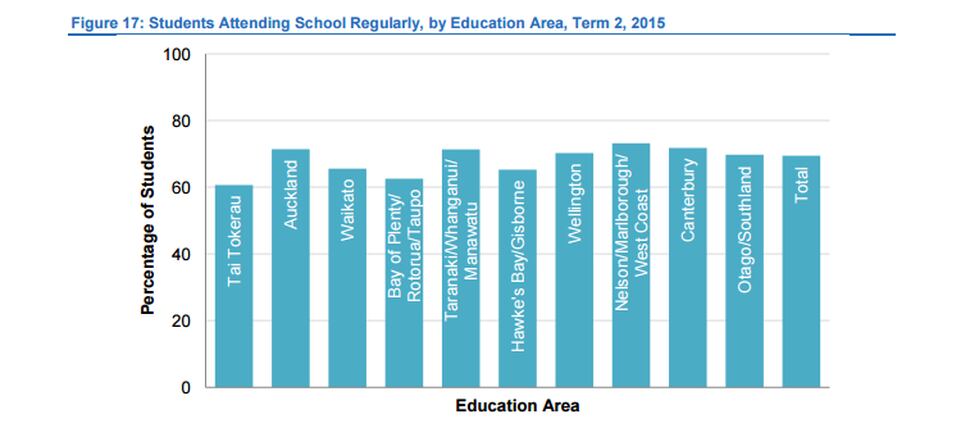 In the past, Glossop said, a superficial approach by police of leaving the issue with truancy officers would result in some truancy cases going under reported.
He said there is now an "eyes wide open" approach for all police officers in the region, while police will also encourage members of the community to report truancy.
"Once upon a time a truant would avoid shops and shopkeepers during the day. But now days people are just blind to it.
"Seeing youth walking around on a school day should stand out, sadly I don't think it does."
He said often truancy is an indication of further problems at home, as parents "turn a blind eye" to allow a student to look after younger siblings or the cost of daily travel to school is too much.
'Attending school is not just the law of the land'
Glossop said police will also be working closely with the Ministry of Education, and Truancy Service providers to try to keep youths engaged.
Ministry of Education deputy secretary of sector enablement and support Katrina Casey said attending school is "not just the law of the land up until the age of 16, it's also the key to setting our young people up for life".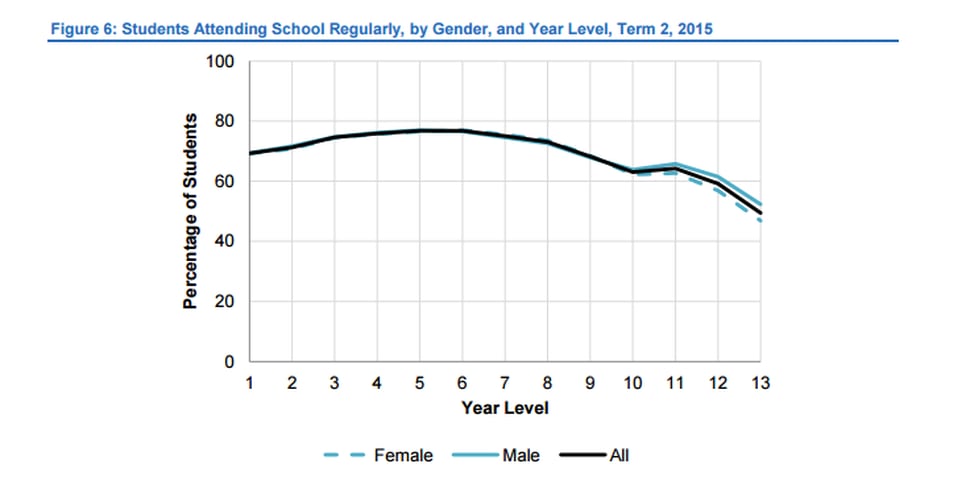 "Getting a qualification is one of the basic building blocks for success and regular attendance at school makes all the difference.
"For example, a year 11 student who only turns up at school half of the time has just a one-in-five chance of getting NCEA Level 1."
She said a student who attends every day has about a 90 per cent chance of achieving NCEA Level 1.
"That's why it's so important that we, schools, the Attendance Service, police and other agencies work together to support families with children that are skipping school and help them get back on track," Casey said.
Youth offenders in Auckland (aged 5 to 14) in the year ending January 1
• Auckland City (264 offenders).
• Waitemata (291)
• Counties/Manukau (593)
Total: 1148
In the previous year to the year ending January 1, 2016
• Auckland City (214)
• Waitemata (309)
• Counties Manukau (591)
Total: 1114
*Statistics via New Zealand Police data base.
Truancy and school attendance
• The national frequent truant rate (students who were unjustifiably absent for three or more days) was 1.2 per cent, lower than the 2014 rate of 1.3 per cent.
• Frequent truancy rates were slightly higher for Maori and Pasifika students at 2 per cent and 1.5 per cent.
• The national absence rate (both justified and unjustified absences) was 9.9 per cent, with a margin of error of 0.6 cent.
• The total unjustified absence rate was 4.1 per cent, compared to 4.6 per cent in 2014, and 3.9 per cent in 2013.
• 69.4 per cent of students attended school regularly, compared to 68.7 per cent in 2014.
• As school decile increases so does the percentage of students attending school regularly (with the exception of decile 6). Just over 77 per cent of students at decile 10 schools attend school regularly, while just over 57.2 per cent of students at decile 1 schools attend regularly.
*Figures from Ministry of Education term two 2015 survey-week.