Newlyweds Shane and Viki-Lee Griffiths are still pinching themselves after a dream honeymoon rubbing shoulders with music superstars at the Grammys in Los Angeles.
The couple, from Ngaruawahia, near Hamilton, won the VIP trip in a competition two weeks before they tied the knot at the end of January.
Viki-Lee is still reeling after walking the red carpet at the Staples Centre where the awards were held last month. She was also thrilled to see some of her favorite acts perform including Adele, Alicia Keys, Bruno Mars and John Legend.
"The timing was perfect," Viki-Lee, a 28-year-old bar manager, told the Herald.
"We had been planning on getting married for eight months so when we won the trip to LA we brought the wedding forward.
"It was a honeymoon we will never forget. It was amazing."
The holiday of a lifetime almost never happened after the couple at first thought a phone call to tell them they were going to the Grammys was a hoax. They won the prize after Viki-Lee put $20 on her Q Mastercard at Christmas.
"My husband took the call and asked them to phone back because I was busy," she said.
"Then when they got in touch again I put the phone down because I thought it was a family member playing a prank.
"But when we got an email of confirmation it sank in we were going to the Grammys, so the wedding plans were moved forward."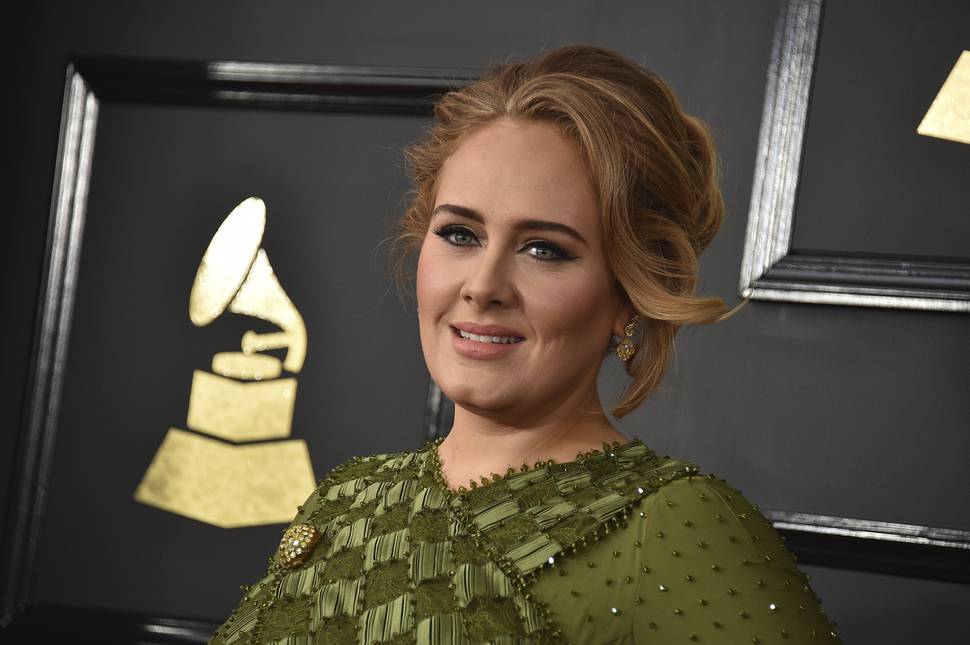 Viki-Lee was given five-star treatment in the run up to the awards. She was pampered by makeup artists and hairdressers.
"I wore a dress from Forever New and Shane wore a cool dinner suit," she said. "Walking the red carpet was awesome and it was great to see acts like Bruno Mars and Adele because I've wanted to see them in New Zealand but it was too hard to get tickets."
The couple have four young children between them and the kids were delighted mum and dad - who is a truck driver - were mingling with some of the biggest names in music.
"They took our Grammy tickets to school and showed their friends and teachers," Viki-Lee said. "They were just as excited as me and Shane about the whole thing."