Hundreds of mourners have turned out to send off tourism entrepreneur Doug Tamaki.
The hearse carrying Mr Tamaki was lead into the ground of Classic Flyers by a huge contingent of motorbikes lead by brother Mike Tamaki.
The motorbikes revved their engines as the came to a halt and a rousing haka performed by staff of the Tamaki Maori Village.
A reporter at the scene said there was standing room only at the service which kicked off with a prayer and scripture reading from Mr Tamaki's brother, Bishop Brian Tamaki.
Mike Tamaki was to give the eulogy.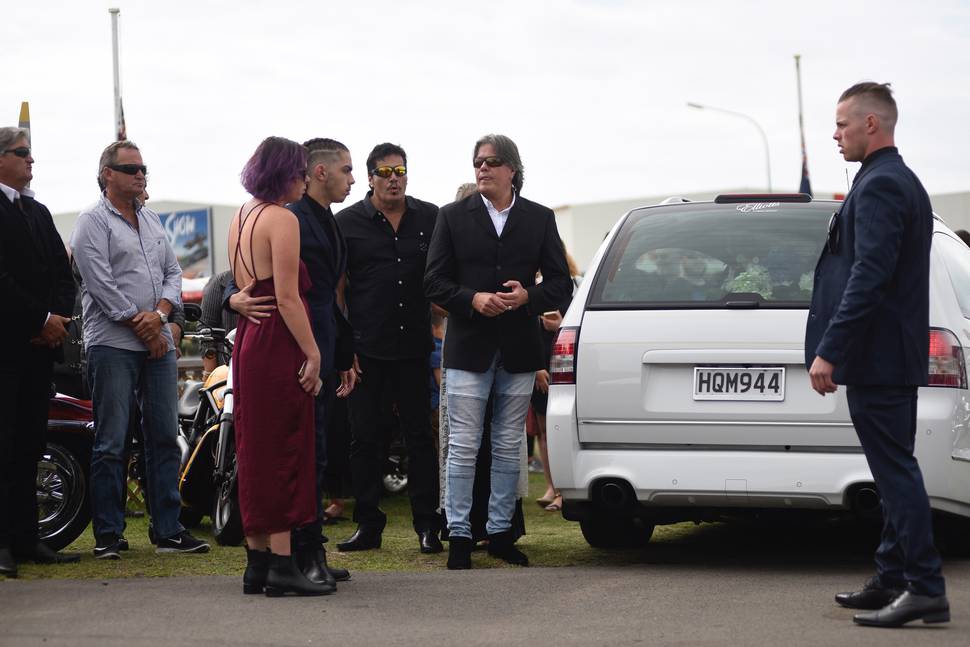 Mr Tamaki, 56, died on Saturday after suffering a major heart attack at his Mount Maunganui home on Thursday.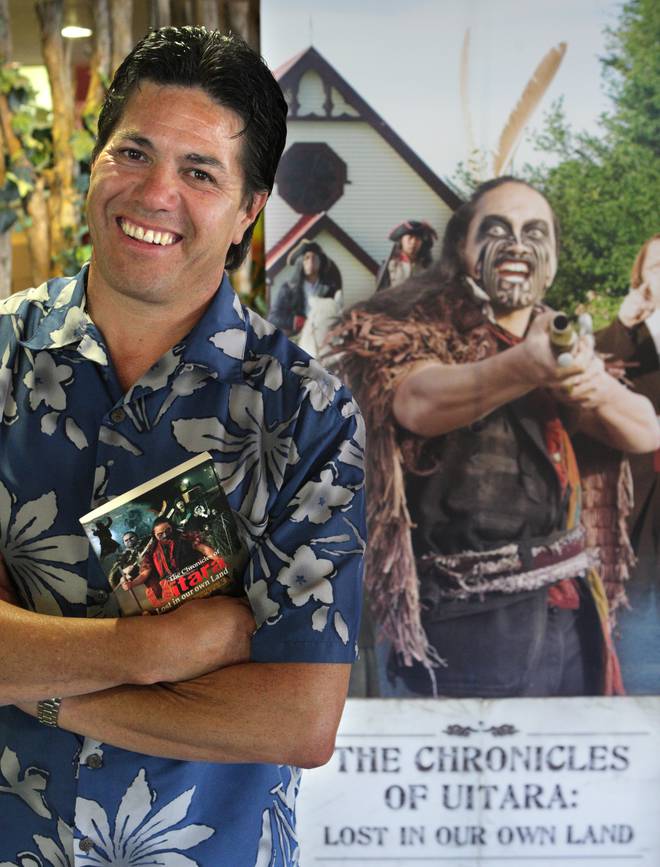 After the funeral a funeral procession will drive back through Mount Maunganui before his burial at Tauranga Cemetery on Pyes Pa Rd.
On Friday from 3pm, a memorial service for Mr Tamaki focusing on his life in tourism will be held at a yet to be confirmed location in Rotorua.
Last night about 200 people gathered at Mount Maunganui Main Beach to pay tribute to Mr Tamaki with a paddle out at near Moturiki (Leisure) Island. Mr Tamaki was a keen surfer and part of the local "brotherhood" surf scene.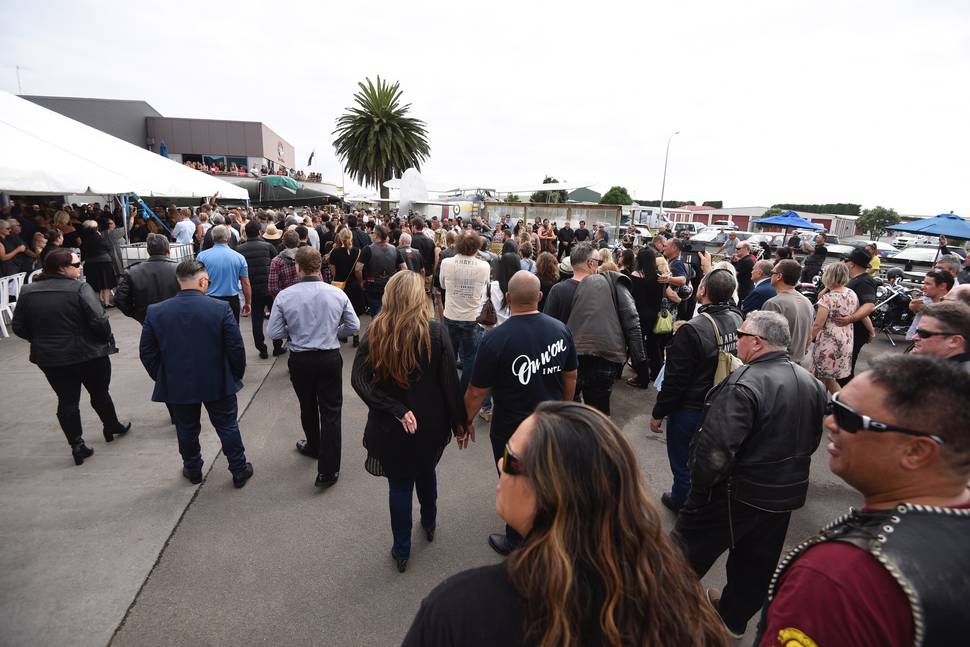 Mr Tamaki was an innovative and inspiring tourism operator and, with his brother Mike, developed and operated Tamaki Maori Village near Rotorua.
The attraction has won numerous awards in the past 27 years and remains New Zealand's most awarded cultural tourism attraction.
Surfer Alex Dive was asked by the Tamaki family to arrange the paddle out, which he said was an honour.
"It was an appropriate way to send him off," he said.
"It's definitely what he would have wanted, which is a bit cliched, but the turnout shows the amount of respect he has in the community. He deserves this, really."
A surfer paddle out at Mount Main Beach was a fitting tribute to a well-respected man who loved the sea. Family and friends took to the water last night to pay their respects to 56-year-old Doug Tamaki, who died on Saturday after suffering a major heart attack at his Mount Maunganui home on Thursday. The paddle out was held near Moturiki Island at Mount main beach.
Friend and Te Puia sales and marketing manager Kiri Atkinson-Crean said she had lost not just a business associate but a great friend.
"I remember Doug for his capacity for the loudest laugh, sometimes at inappropriate times, but he was one of the most generous people that I know."
Mr Tamaki is survived by his parents Duke and Margaret, wife Katie, children Lyla, Ethan, Taiwa and Tawera, his grandson Awatea, brothers Mike and Brian and sisters Caroline and Tania.