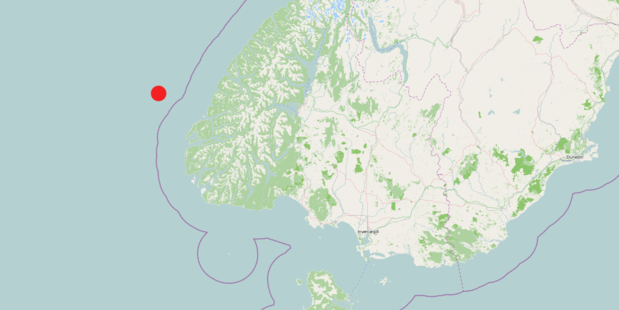 A 5.1 magnitude earthquake has struck Fiordland tonight.
The quake was just 5km deep and 120km west of Te Anau and hit at 10.35pm.
DID YOU FEEL IT? SEND US AN EMAIL
M4.8 quake causing light shaking near Te Anau https://t.co/wfkzqypXeZ

— GeoNet (@geonet) 5 February 2017
The quake, which was initially registered as a 4.8 magnitude by GeoNet, was felt in Te Anau and Invercargill.
Wonder how that #eqnz felt in Qtown/wanaka/te anau?

— Stu Fleming (@StuFlemingNZ) February 5, 2017