Fire crews are on standby as a large scrub fire continues to burn near Whangarei, but power has been restored to 30,000 homes which lost electricity during the peak of the blaze.
The fire, which also originally threatened some homes, broke out under the main Northland power transmission lines about 4.30pm near Holland Rd, Springfield, south of the Whangarei Harbour.
It covers an area of at least 3ha and is visible from many parts of Whangarei.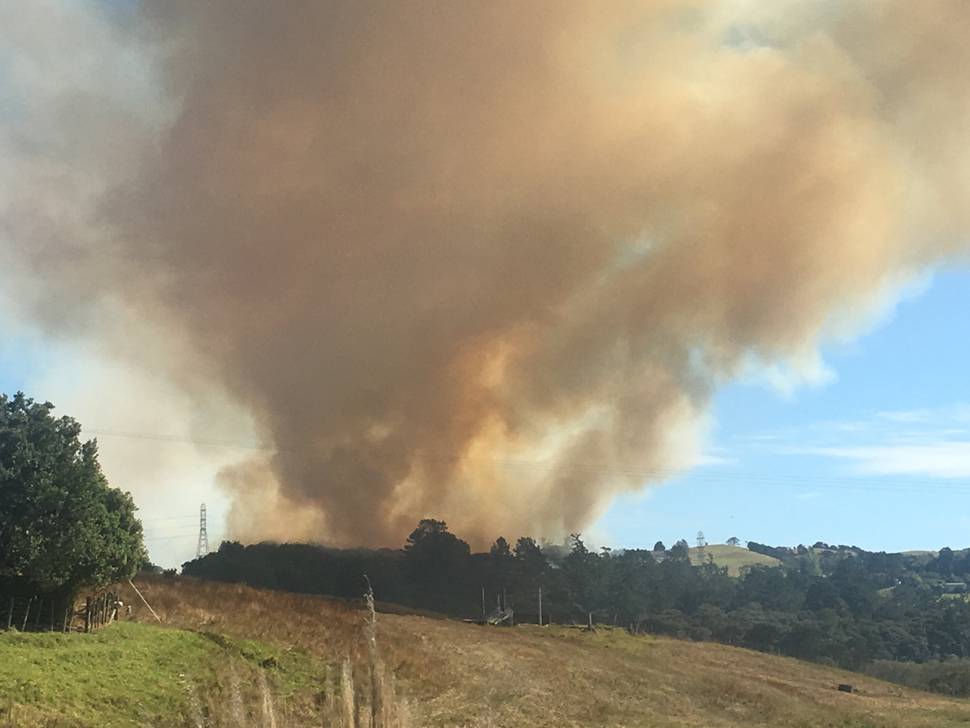 Helicopters fighting the blaze were grounded overnight, while a rural crew remained on standby in case the fire escalated.
A Fire Service spokeswoman said crews would return after daylight to continue battling the scrub fire.
Otaika Valley resident Swati Kapoor was swimming at Uretiti Beach when she and other family members noticed the fire.
They watched from a few kilometres away as a pine plantation was engulfed and flames reached nine to 15 metres in the air.
They have since moved away, after ash began falling on them.
"It was very scary and dramatic ... we had ash dropping on us like rain and we saw the firefighters evacuating all the houses."
Transpower's corporate communications manager, Rebecca Wilson, said the state-owned power transmission company switched off the 110,000 volt lines near the fire as a precautionary measure.
She estimated that around 30,000 households and businesses in Northland were affected but said the transmission lines were put back into service by 7.15pm.
She said power was fully restored by about 8pm.
Nearly 50 firefighters from 12 fire engines and three helicopters continue to battle the blaze.
Some homes were originally in danger and police urged motorists to take care as traffic lights were also off, along with phone coverage in many parts of Northland.
By 7.30pm Fire Service shift manager Megan Ruru said homes were no longer in danger from the fire.
"The fire isn't controlled, but it's not going to threaten anything. There's a lot of dry scrub on fire
"There are three helicopters in use. They are trying to establish another water supply. They were using the water from the sea but because the tide is going out it's getting further to go out."
MetService meteorologist Ciaran Doolin said it had been dry in the Whangarei area with light winds and a temperature of 26.4C just before the fire started.
Light winds and a high of 29C was predicted for tomorrow but there wouldn't be any rain until Wednesday.