More than 20,000 students applied for an emergency NCEA exam grade because of disruption caused by the Kaikoura earthquake.
The magnitude 7.8 quake struck in the early hours of November 14, the first major exam day of the 2016 season, forcing thousands of people out of their beds.
Many students spent the night in evacuation centres or outside after fleeing to higher ground.
, but with schools closed across large swathes of the quake-affected regions, thousands of students could not sit their scheduled tests.
In total, 89 schools applied for emergency grades on behalf of 20,122 students, New Zealand Qualifications Authority (NZQA) figures released to the Herald, show.
The total number of emergency grades submitted by these schools was 85,403. Of those, 31,652, or 37.1 per cent, were used in place of, or in the absence of, an examination result.

"As expected, NZQA received applications for the day of the earthquake with schools submitting emergency grades on behalf of 10,756 students," an NZQA spokeswoman said.
"The number of emergency grades submitted for that day was 26,206. Of those, 16,419 [62.7 per cent] were used in place of or in the absence of an examination result."
READ MORE:
• NCEA exams: Results site under pressure
• NCEA exam chaos after deadly quake
• Exam chaos: Students sent home after seeing exam

The achievement data from the earthquake-affected regions of Canterbury, Nelson-Marlborough, and Wellington was consistent with previous years, NZQA said. However, the data would be finalised in the coming weeks.
The emergency derived grade process was activated after numerous schools were closed following the November 14 Kaikoura quake and flooding in the Hutt Valley the following day.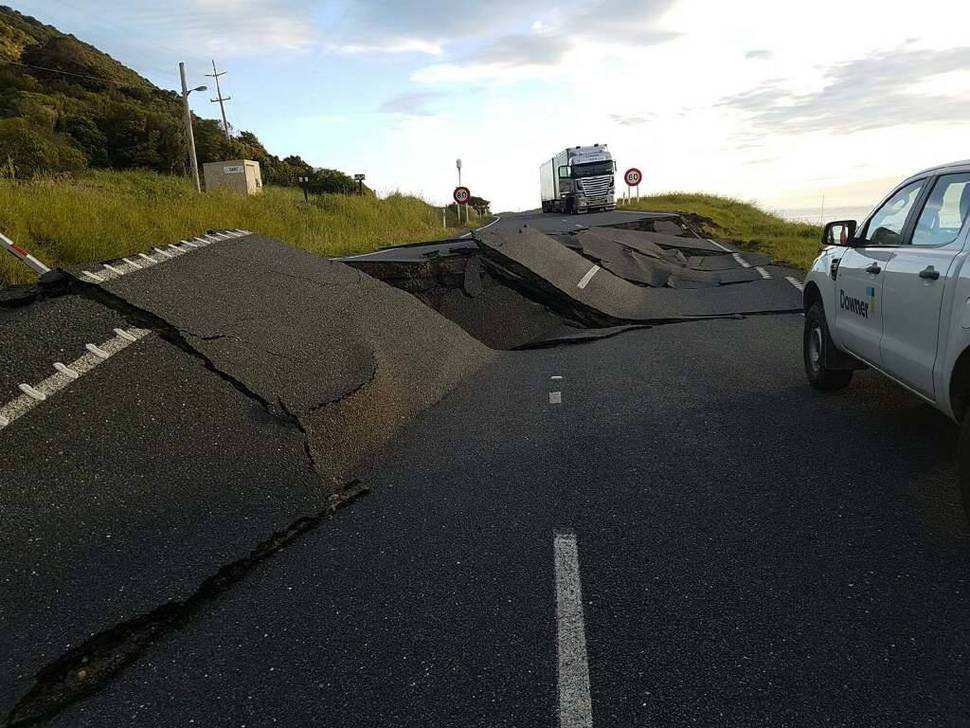 Affected schools can make a bulk submission on behalf of students who either were not able to sit their scheduled exams or who sat the examination but feel their performance was affected by the earthquake.

For those students who sat the exam, NZQA used the better of the students' two grades, either the exam result or the emergency derived grade.
Meanwhile, a further 2400 students applied for a derived grade in the 2016 season.
This is a process available to all students, and applied if the student is unable to sit an exam through illness or misadventure, or if performance is impaired in preparing for an exam.
Schools submit a recommended grade to NZQA based on work the student has produced during the year.

NZQA received applications from 2400 students in 2016, and 97 per cent of these were approved, the authority said.
This was within an expected range of variability when compared to the past four years, it said.
Jaimee McLaughlan, like many Kiwi students, is awaiting her NCEA results.
The authority did not specify how many derived grade applications were made because of problems with the exams themselves.
Students who were hit by technical problems while sitting a digital pilot for the Level 1 English exam were later given the option to apply for a derived grade if they felt it had affected their performance.
The digital exam was a pilot version of the traditional paper test, and part of NZQA's plans to have most exams online by 2020.
However, some students experienced teething problems, prompting a letter of apology from the exam board and an investigation into what happened.
NZQA is also investigating how errors crept into a number of NCEA exams, including a Level 3 statistics paper with what some called an impossible question.
NZQA apologised for the mistake in that exam, which around 15,000 students sat on November 24.
The emergency derived grade process was not used in 2015.