Wellington Zoo's kea have been getting used to their brand new aviary - by seeing what things they can destroy.
The group of six kea currently in the zoo's new walk-through aviary have been "testing the boundaries" in their new space, which will be open to the public this weekend.
"I think they're loving it, to be honest, absolutely loving it," said herbivore team leader Bobby Stoop.
He said they were "really exploring" and immediately began testing the limits by "seeing what things they can pull apart".
The aviary includes a small pool and waterfall fountain, which was an immediate hit with the birds.
"They all got stuck into it, had a big bath," he said.
Once the aviary is officially open, visitors to the zoo will be able to walk in and interact with the birds - if the birds feel like co-operating.
"I think you'll find if you do sort of sit down for a while, they may come and make themselves known," Stoop said.
The walk-through aviary is the last chapter in Meet the Locals He Tuku Aroha, Wellington Zoo's love story to Aotearoa New Zealand.
The zoo supports the work of the Kea Conservation Trust, a non-profit organisation that inspires local communities to protect kea.
"We have supported the Kea Conservation Trust for a number of years now and we're proud to be involved in kea conservation, by connecting Wellingtonians with our kea and raising awareness about these amazing birds," said conservation manager Daniela Biaggio.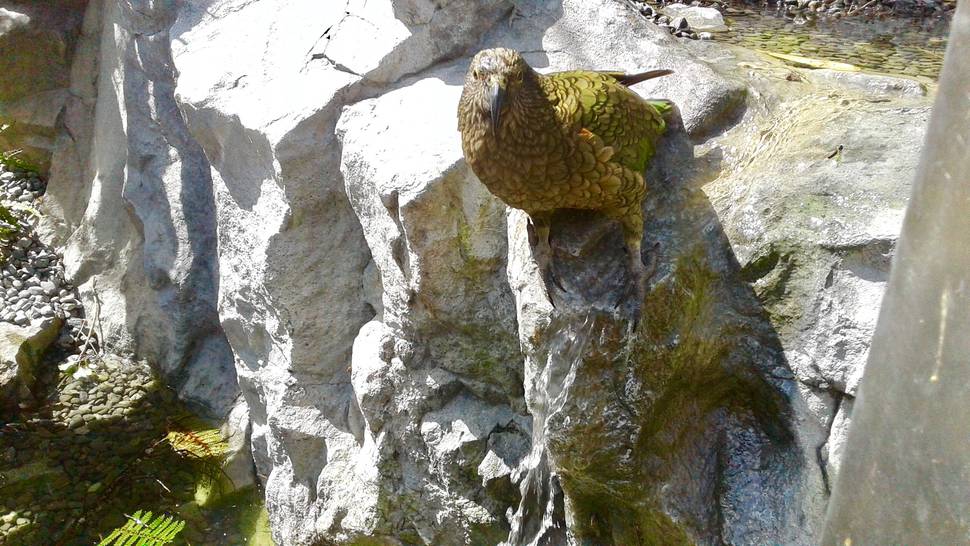 "Our kea are fantastic ambassadors for their species, and we're very excited to be able to share their story with our visitors at the zoo."
Stoop said the kea, which are the world's only alpine parrot, were one of the world's most intelligent birds.
Zookeepers had been gradually bringing more people through the aviary to get the birds used to people walking through before the big opening at the weekend.
Stoop said walk-through kea aviaries had already popped up in other places around the country.
"You can't really get any closer to them than this," he said.
Because the kea were so confident and inquisitive, having humans coming through their habitat was not a stressful situation for them.
While there are nine kea at the zoo, only seven will have access to the aviary by the time it is open to the public. The other two have not yet met the rest of the kea and will need to be carefully introduced, as kea can be territorial, Stoop said.
Kea are listed as nationally endangered.
This weekend visitors can expect to see kea-themed entertainment, including daily kea talks at 10.45am and 1.30pm, as well as kea-based games from 9.45am each day and live entertainment on Monday from 1.30pm.