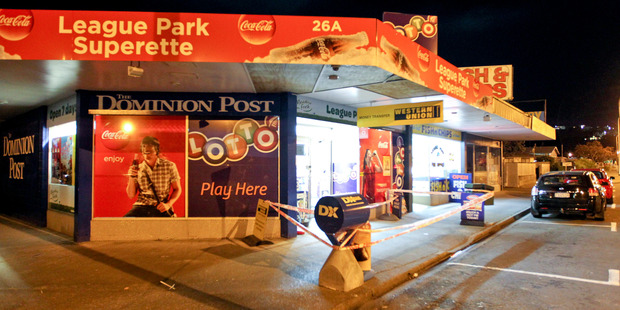 A woman was involved in the armed hold-up of a convenience store in Napier and farmers are welcoming warmer weather as lambing gets underway. These are just two of the stories making headlines around the region today.
At least one female is thought to have been involved in a robbery in which a dairy proprietor and a customer were held at gunpoint while thieves raided the till and a cigarette cabinet in Napier on Friday night.
Children as young as 9 in Rotorua are committing crimes to fuel their substance addictions and are turning up to school with cigarettes, alcohol and marijuana. Local police say the issue is high on their radar and the Rotorua Principal's Association president says there needs to be more addiction counselling services for children.
Candidates in this year's local body elections are bearing the brunt of what has become the worst vandalism in more than 10 years. Yesterday, 12 elections signs featuring people running for the various bodies that run Tauranga city were mowed down on the grass verge at Memorial Park on Devonport Rd.
Hawke's Bay farmers are welcoming the stint of warmer temperatures with spring lambing well underway. The region was lucky to miss the wild weather on the weekend. MetService meteorologist, Chelsea Glue said temperatures would stay in the mid to high teens this week with today's high reaching 17 degrees.